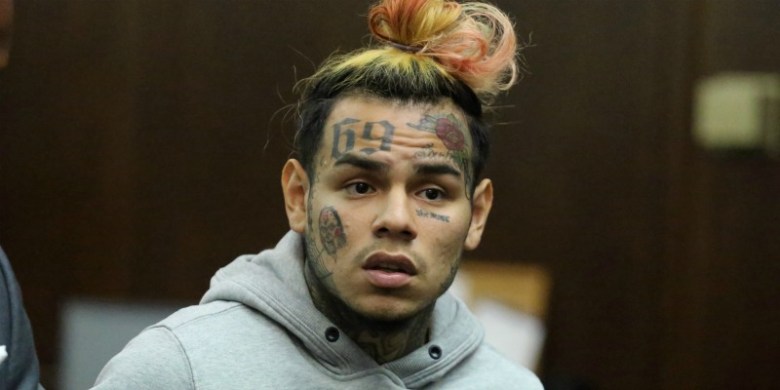 Another member of Tekashi 6ix9ine's posse pleads guilty, reportedly entering a plea deal. Tekashi 6ix9ine remains behind bars awaiting sentencing after he himself, admitted guilt.
Butler's admission makes the third in the federal case since Tekashi 6ix9ine and fellow associate Kifano "Shotti" Jordan previously pleaded guilty.  Complex reports Jensel "Ish" Butler pleaded guilty to one count of firearms possession according to court documents obtained.  The weapons, tied to an April 2018 robbery in Manhattan, an incident Tekashi 6ix9ine previously confessed to.
According to court documents, Butler's plea includes "knowingly did use and carry firearms, and in furtherance of such crime did possess firearms, and did aid and abet the use, carrying, and possession of firearms, some of which were brandished."
The robbery targeted leader of the Scum Gang, Scum Lord D!zzy, stealing his backpack, recovered during a raid in Tekashi 6ix9ine's apartment. Other members of Tekashi's clan face charges on the incident.  Following the plea deals, Tekashi 6ix9ine, Shotti and Ish possibly face less jail time.
Tekashi 6ix9ine's plea deal proposes the option of witness protection for cooperating. His specific plea deal resulted in several dropped charges.