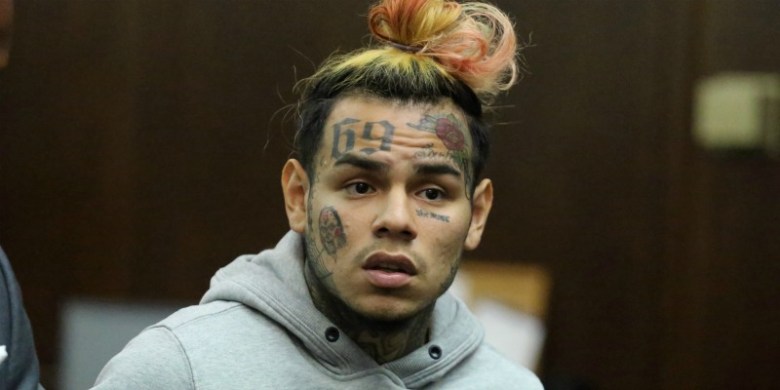 Tekashi 6ix9ine finds himself facing a shorter prison sentence than expected. The Brooklyn rapper's plea deal lands him little time behind bars.
Arrested in the fall of 2018 on charges including racketeering, Tekashi 6ix9ine originally faced decades in federal prison. Originally adamantly against snitching, the Dummy Boy rapper changes his stance.
Entertainment news platform TMZ reports, the rapper's plea deal offers less than the minimum sentence however sentencing ultimately falls on the judge. Tekashi 6ix9ine's cooperation results in prosecution not charging the rapper in several crimes.
"It is understood that the defendant's cooperation is likely to reveal the activities of individuals and that witness protection may be required at a later date." reports TMZ.
Tekashi 6ix9ine's prison sentence may be in the teens, even less.