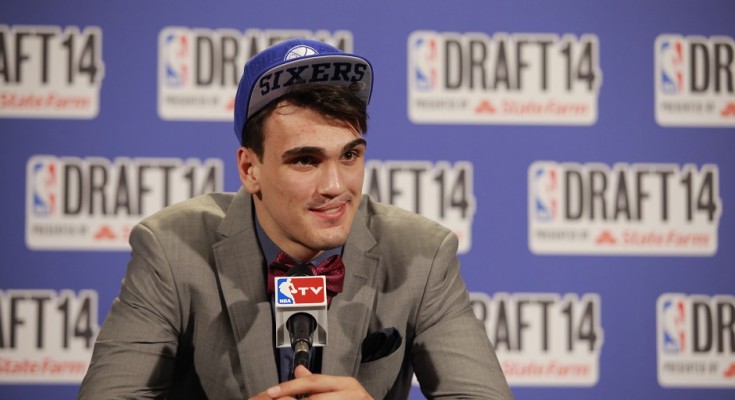 Dario Saric is finally coming to the United States. Philadelphia 76ers fans rejoice as their international man of mystery will officially be joining the young cast of characters in the 'City of Brotherly Love'.
The Croatian star is finally coming across the pond after a long speculation over when he would actually do it. He's been hinting that he would come for a while. Recently, after Croatia qualified for the 2016 Rio Olympics, Saric announced it. He's coming to the Philadelphia 76ers.
All that was left was to cross get his autograph on a contract.
It now appears that step has been finalized. Following from Saric's agent, Misko Raznatovic.
Dario Saric agreed terms with 76ers! He ll arrive to Phily, today afternoon! The 4th our client who enter NBA league this summer! #BeoBasket

— Misko4Raznatovic (@MiskoRaznatovic) July 14, 2016
Saric coming to Philly is a good and a bad thing. Two years after the Sixers dealt Elfrid Payton in a draft day trade for the rights to Saric, everyone wondered who the hell this guy was. Saric had a ton of people intrigued about his potential and what he could bring to the NBA and the 76ers.
Now this creates an even more interesting dynamic in Philly. Tensions were already high between the front office and some of their big men, in particular Jahlil Okafor. With Saric coming over, number one pick Ben Simmons on the roster and Joel Embiid looking healthy and ready to go, Okafor might be the odd man out. Saric's arrival could be a blessing in disguise for Philly to find a resolution in their crowded frontcourt.