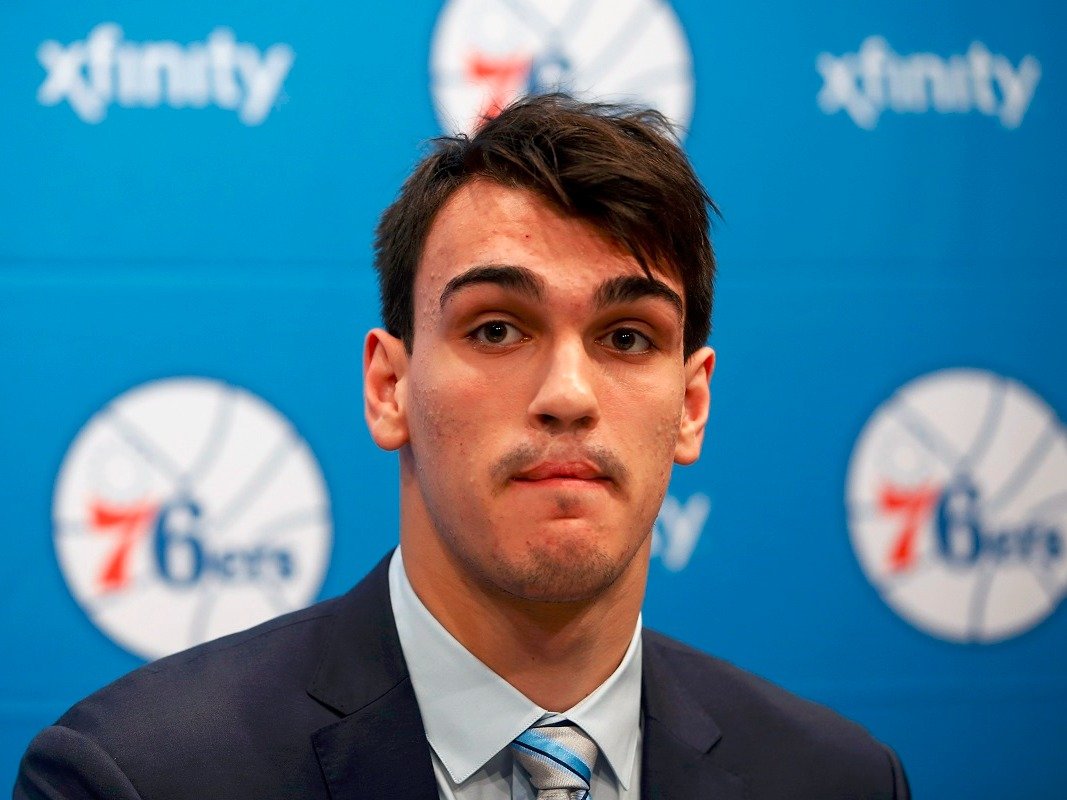 (6/29/16 UPDATE): Dario Saric says that after the Olympic Qualifies with Croatia, he will join the 76ers, courtesy of a Croatian news source, Slobonda Dalmacija.
"Everything is going in the direction (to make) this decision happen. I'm waiting to finish this tournament to once again sit down and make a deal and go to the signing of the contract in America," said Saric…

Although Simmons plays the same position as Saric, Dario is not afraid of competition and (wants) to fulfill the promise given to the leaders of Philadelphia.

"I have another year of contract with Efes and (Velimir) Perasovi? wants (me) to stay, but I promised the people that (I) will come after two seasons. My word means more than a paper. If you are a man of your word, no matter what is on paper," said Saric Zagreb ended the speculation about a possible stay in Europe.
(Original Story from 11/3/15):
Philadelphia 76ers are not one of the best teams in the NBA, they possibly are the worst. But, the team and fans alike have hope for the future. They already have two solid big men playing this season with talented rookie Jahlil Okafor and skilled big man Nerlens Noel. They also have two big men who haven't even played yet in the NBA in the always injured Joel Embiid and international talent, Dario Saric.
Saric didn't join the Sixers this season but now, it appears that Saric will be heading to the 76ers next summer.
Following from Croatian newspaper Vecernji List, NJ.com's Matt Lombardo originally found it and translation is courtesy of those over on r/sixers on reddit.
'I'm in constant contact with the Sixers," Saric told Croatia's Vecernji list. "They wanted me to come this summer, but I couldn't get out of the contract. Next summer I have a way out, and I'm gonna take it. I'll try to go out as the Euroleague champion. That's the dream.'"

"I can't say I'm happy with the situation," Saric said. "But it's not all that bad. The decision to come to Efes was my own, and I don't regret it. What if I had gone to the NBA immediately and failed 'cause I was still inexperienced, and now I'd be looking to come back to Europe? I have my own way to achieve my goal."
Saric joining the 76ers creates an interesting logjam in the Philly frontcourt which could make for some interesting moves by 76ers GM Sam Hinkie.
Philly needs backcourt help and with the surplus of big men they will have in 2016, expect a couple of players to get moved because there is not enough basketball to share with all this big talent on the 76ers.
UPDATE:
Dario Saric's father confirms that his son will play for the 76ers next season. Following courtesy of Vedran Modri?of Eurohopes.
Father of Dario Šari? confirmed that his son will play next year for @Sixers .

— Vedran Modri? (@vedranmo) December 2, 2015