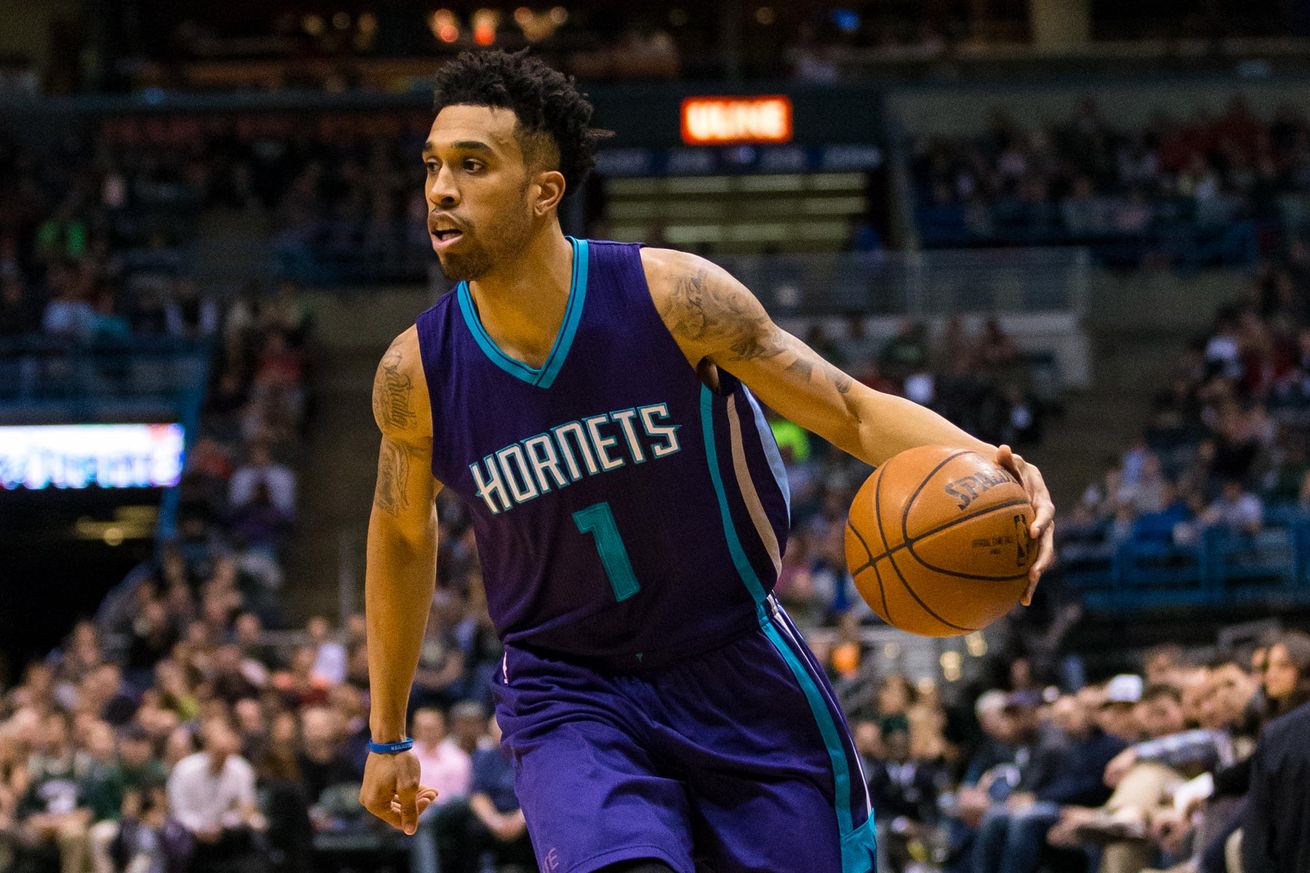 Another day, another comment made about the super team that is the New York Knicks. The Knicks made multiple moves in the offseason that could potentially improve the team. On the other hand, there is a chance that it completely blows up in their face.
The Knicks themselves are not worried about the second possibility. Derrick Rose has been especially vocal about the team being a legitimately good one. Now, Courtney Lee is joining the movement.
The recent shooting guard addition had the following to say, via Alex Kennedy of Basketball Insiders:
"We're contenders, man. They didn't make the playoffs last year, but we're looking to change that and win big. The ring is the ultimate goal for everybody on the team; I know it is for me. When they talked to me and told me about the pieces they were adding alongside the players who were already there, I didn't think anything less than a championship [was the goal]. We're trying to get the Knicks back into the playoffs and win big. … Everybody is hungry and everybody has their own motivation or chip on their shoulder. We just need to come together, get that chemistry and see it click. Once everybody is together and everybody is hungry, I think we can be very scary."
Teammate Kyle O'Quinn somewhat agrees but he's willing to just shoot for the playoffs for now:
"When I saw the [offseason] moves, I was thinking, 'Man, we're really trying to make a push, we're not trying to develop'. I think this is one of the first teams I've been on where it's pretty clear-cut that they went after guys who they think could help win now. In the past, it's been, 'Okay, we'll give this guy a chance,' or we were signing guys who were trying to find their way into the league. Now, I think if we stay healthy, everyone feels [the playoffs] are possible. When I saw the moves, of course I was excited. Playing with Carmelo [Anthony] is exciting enough, but then you add guys like D-Rose and Joakim Noah and Courtney Lee? That's so exciting. Now, we'll just try to create a strong locker room with those guys and enjoy the process."
Hey, if you're Courtney Lee and ready to go out and prove that, more power to you. Unfortunately for him, however, O'Quinn's goal sounds a tiny bit more realistic.