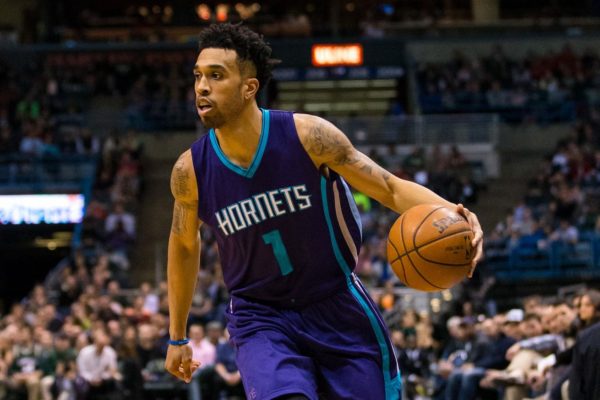 Courtney Lee was the man that New York Knicks fans wanted since he was rumored to be in discussions at the start of free agency. For a little while, the Knicks were rumored to be in the mix for Eric Gordon and a disgruntled Dwyane Wade but all along, they went with the smart choice.
Following from Alex Kennedy of Basketball Insiders.
Courtney Lee has agreed to a four-year, $50 million deal with the Knicks.

— Alex Kennedy (@AlexKennedyNBA) July 2, 2016
David Aldridge of TNT has some more specifications on Lee's deal.
No outs in four-year, $48M deal for Courtney Lee to Knicks (@AlexKennedyNBA first).Nice pickup for New York.

— David Aldridge (@daldridgetnt) July 3, 2016
Good compromise between Courtney Lee and Knicks: Lee came down from $14M/yr; Knicks came up from $10M.

— David Aldridge (@daldridgetnt) July 3, 2016
Lee signing with the Knicks all but completes New York's offseason upgrades. He will join a revamped starting lineup centered around Carmelo Anthony and Kristaps Porzingis.
With new additions in Derrick Rose and Joakim Noah, all the Knicks needed was a starting two guard and they got it in Lee. He brings that '3 and D' skill needed in today's NBA and he'll be a good complimentary spot up shooter in this lineup.