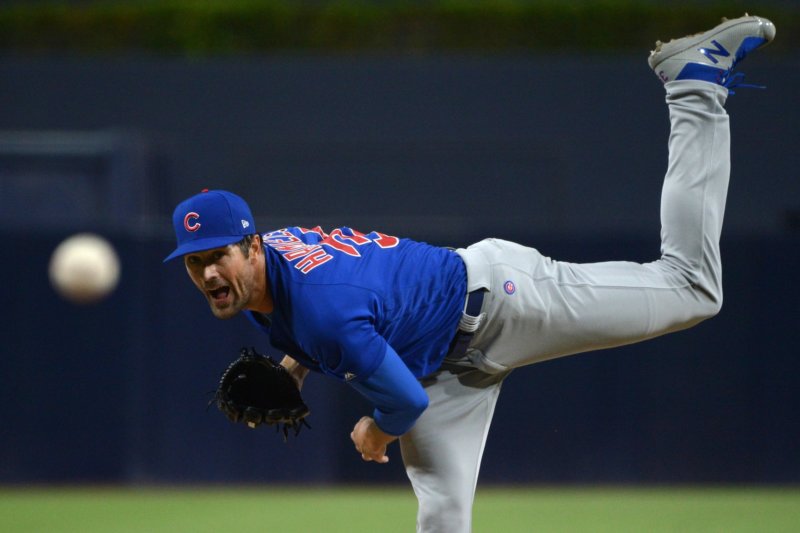 The Atlanta Braves have been quite active this offseason, making signings left and right and they now have turned to round out their starting rotation. The Braves have reportedly agreed to terms of a one-year contract, worth $18 million with starting pitcher Cole Hamels. The left-handed starting pitcher is coming off of a two-year tenure with the Chicago Cubs and looks to keep consistent numbers as he moves into the Braves rotation. Jeff Passan of ESPN reported the deal and the awaiting physical on Hamels to seal the deal.
Left-hander Cole Hamels and the Atlanta Braves are in agreement on a one-year, $18 million deal, sources tell ESPN.

— Jeff Passan (@JeffPassan) December 4, 2019
Hamels is a thirty-five-year-old lefty who has been in the league for fourteen years, spending most of his big league career as a part of the Philadelphia Phillies rotation. Last season with the Cubs, Hamels started twenty-seven games totaling 141.2 innings pitched. He would finish the 2019 season with a 7-7 record, 3.81 ERA, 1.391 WHIP, and 143 punch outs for the Cubs. Consistency has been key for Hamels over his career and being able to keep his numbers consistent with age has been something he has excelled at.
The Braves rotation who already features rising star, Mike Soroka, who had a phenomenal 2019, just got a nice boost. After this signing, this leaves the rotation featuring…
Mike Soroka
Cole Hamels
Mike Foltynewicz
Max Fried
Sean Newcomb
Not to mention that the Braves have made some bullpen acquisitions in the recent past. Last season trading for reliever Shane Greene from the Detroit Tigers and trading for reliever Mark Melancon from the San Francisco Giants, and now signing free-agent reliever Will Smith. The Braves are making moves, and are reportedly still in the market for more starting pitching to add to this bullpen.