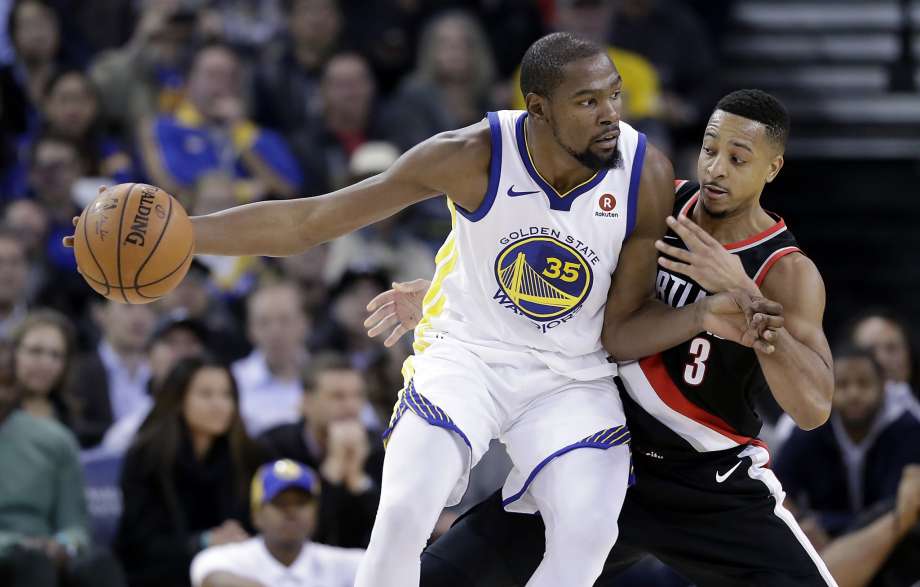 When Kevin Durant appeared on his podcast weeks ago, it was clear how disappointed Portland Trail Blazers guard CJ McCollum was in the construction of today's Golden State Warriors dynasty.
Of course, Durant's appearance on the podcast led to the infamous Twitter spat between the two in which McCollum called Durant soft for his decision to join an already stacked Warriors roster two years ago. Well, the rich got even richer again this summer when they added DeMarcus Cousins in free agency, and McCollum is not backing from his original stance. The guard recently went on China Central Television and bashed superteams such as the Warriors, and called players joining them "disgusting."
With the animosity between Durant and CJ McCollum likely still existent despite the latter insisting there are no issues, it should be no surprise to hear the outspoken McCollum sending more jabs the Warriors' way.
But truthfully, McCollum is vocalizing the feelings of millions of NBA fans and likely a large portion of other NBA players. The Warriors had already achieved the greatest regular season mark in NBA history of 73 wins prior to the addition of Durant. After two more championship trophies have been added to their collection, the Warriors then went out and again added another all-world talent.
Though their original trio of Stephen Curry, Draymond Green and Klay Thompson are all homegrown talents, adding perhaps the NBA's most lethal scorer in Durant in such a manner is what took their team over the top. It's not unfair for other players to be taken aback at their peers' lack of competitiveness, which is clearly the case with McCollum.
With the war of words between the two sides ceasing to simply fade away, next season's upcoming matchups between Golden State and Portland are now must-watch television.