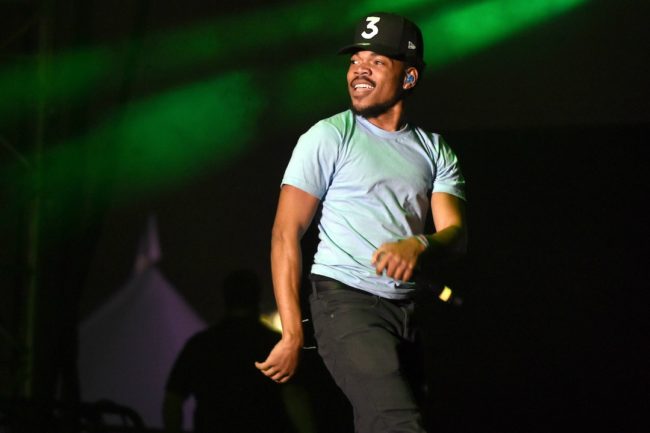 It's definitely been a while since Chance The Rapper dropped his last solo project, Coloring Book. In the two years since the project's release, Chance The Rapper has appeared on Kanye West's The Life of Pablo and dropped off a Christmas album with fellow Chicago native, Jeremih. Over the past few weeks, Chance has hinted at the possibility of a new project being released in the near future. While on Peter Rosenberg's late night web show on Complex, Chance hinted that he and Kanye may be working on seven song project to go along with the stream of seven track G.O.O.D Music albums. This week, Chance turned furthered fueled the idea of a new project during an interview with the Chicago Tribune.
Chance told the Chicago Tribune, "I got that feeling when people do something that has a new feel to it." He also added, "I'm excited for everybody to get that. It's going to come out just in time for the Special Olympics." The author of the Chance The Rapper centered piece, Greg Kot, also wrote, "It'll be a busy week for Chance the Rapper. He's finishing up the follow-up album to his Grammy-winning 2016 release Coloring Book, which he says will be out in a few days. He's preparing to begin work on another album with Kanye West this month in Chicago."
If Chance sticks to his word and Kot is correct, we should hear new music from Chance the Rapper in the next week. In the meantime, Chance is preparing to headline a concert for the Special Olympics this Saturday.