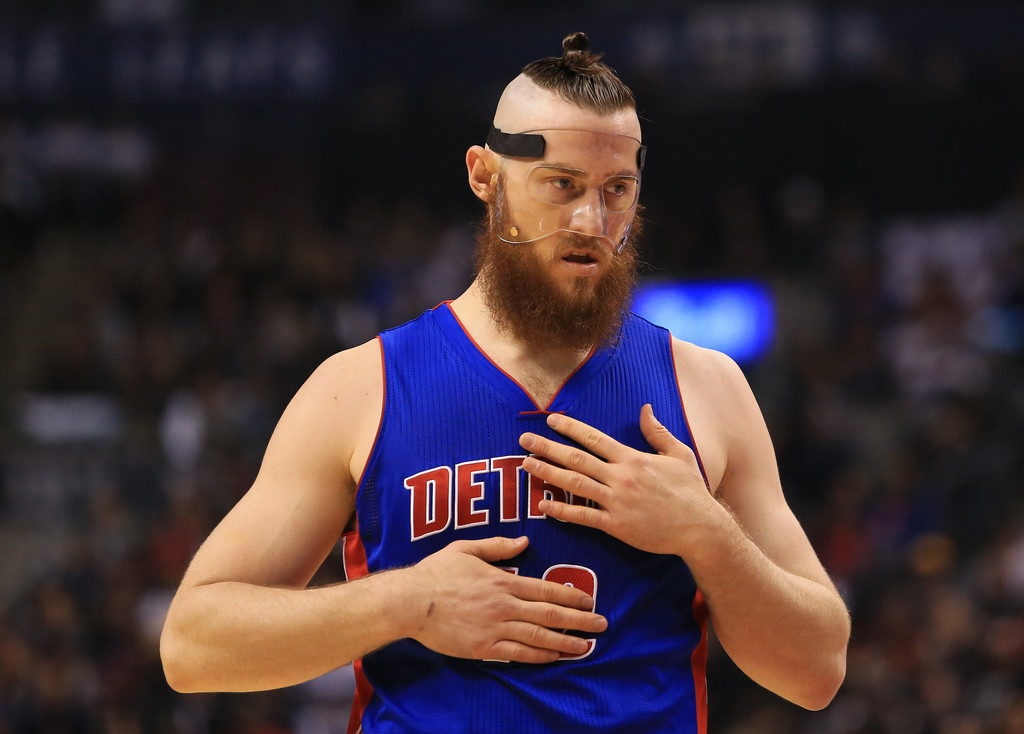 The Boston Celtics let two important parts of their frontcourt hit free agency this summer. Almost immediately after Amir Johnson and Kelly Olynyk hit the open market they signed deals with the Philadelphia 76ers and Miami Heat respectively. Despite the Celtics big signing of Gordon Hayward, they still didn't address a big issue they have with rebounding. They hope to remedy that problem they have by bringing in free agent big man Aron Baynes after he opted out of the final year of his deal with the Detroit Pistons.
Following comes from Shams Charania of The Vertical.
Free agent center Aron Baynes has reached agreement on a one-year, $4.3M deal with the Boston Celtics, league sources tell The Vertical.

— Shams Charania (@ShamsCharania) July 9, 2017
After getting his start with the San Antonio Spurs, Baynes signed on to join the Detroit Pistons and spent two seasons as their backup center with per game averages of 5.6 points and 4.6 rebounds. He joins a Celtics' team in dire need of frontcourt production alongside Al Horford. Boston currently has a ton of wings and guards but besides Horford and new acquisition Marcus Morris, the C's front line is thin. Baynes brings a big body and a little bit of championship experience to a team hoping to make that next step.