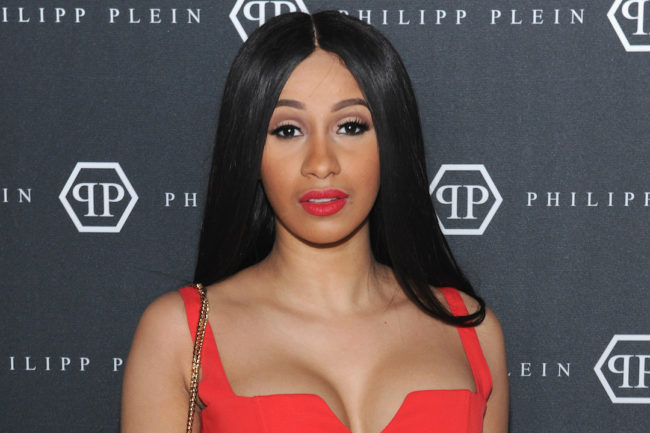 UPDATE: Here's the full video of the exchange between Cardi & Nicki.
The last few weeks have not been pleasant for New York's own Cardi B. The platinum-selling artist has been taking heat recently for her alleged involvement with an altercation at a local New York strip club. Cardi and company allegedly physically assaulted two women at a New York nightclub because of an affair that involved Offset. While an official investigation has yet to begin, the possibility of legal action still looms large over Cardi and company. Making matters worse, the story has gone viral and Nicki Minaj has even allegedly liked a few social media posts from the women feuding with Cardi B.
During an #NYFW? ? event Rah Ali, who was with Nicki Minaj, attempted to fight Cardi B.




Whew chile… the ghetto… https://t.co/Nd3yCe8tgw

— Jerome Trammel (@MrJeromeTrammel) September 8, 2018
Tonight, things went further south for the rap superstar. At a private event during New York Fashion Week, Cardi B got into an altercation with Rah Ali who was with Nicki Minaj. According to a report from TMZ, Cardi allegedly approached Nicki Minaj and her team to express issues that she has had with her. However, Cardi was stopped by security and allegedly threw a shoe in the direction of Minaj. From there, we're told that an altercation ensued between Rah Ali and Cardi B. From all reports, Minaj didn't engage was escorted away from the situation. Cardi B was later escorted out of the party by security.
See a different view below:
Update: Cardi B takes to her Instagram to speak on the altercation:
View this post on Instagram