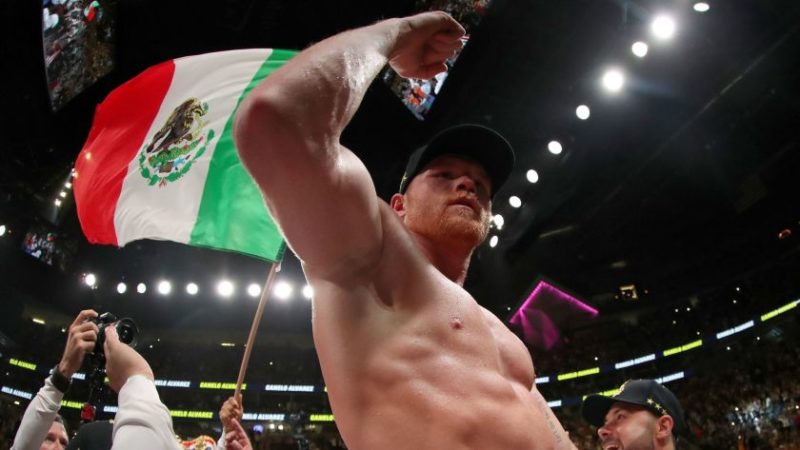 Saul "Canelo" Alvarez and Caleb Plant will not fight for the undisputed super-middleweight title this September due to contract disputes. Mike Coppinger of ESPN first reported the news on July 27.
"His bark is bigger than his bite," Plant told Coppinger during a phone conversation.
"Canelo was offered the highest guarantee of his career: He was set to make $40 million-plus Mexican TV rights and his Hennessy Sponsorship. No problem, let's fight. We gave it to him. Then they wanted upside of gate and PPV revenue; no problem, let's rumble."
Plant also explained that he agreed to Alvarez's requests regarding a rematch clause or lack thereof. In addition, he agreed to Alvarez's requests regarding ring size. However, negotiations hit an impasse when the two sides began discussing what would happen if either fighter was injured or came down with an illness that prevented them from fighting. Alvarez and his team allegedly requested that the PBC pay him the same amount of money and find a replacement if Plant were unable to fight. In the event that Alvarez was unable to fight in September, the same concessions would not be provided for Plant.
"One that is absurd: If I get injured or sick then he gets a late replacement for the same amount of guaranteed money, but if he gets sick or injured, then we gotta wait for him," Plant explained.
"We're at seven-and-a-half weeks from the fight; we've lost valuable time that should be spent promoting and drug testing for a fight of this magnitude."
The two sides could revisit a potential fight at a later date, but boxing promoter Eddie Hearn has already indicated that Dmitry Bivol and Artur Beterbiev are potential replacements if the deal with Plant falls through. As for Plant, it is unclear who he may fight next.