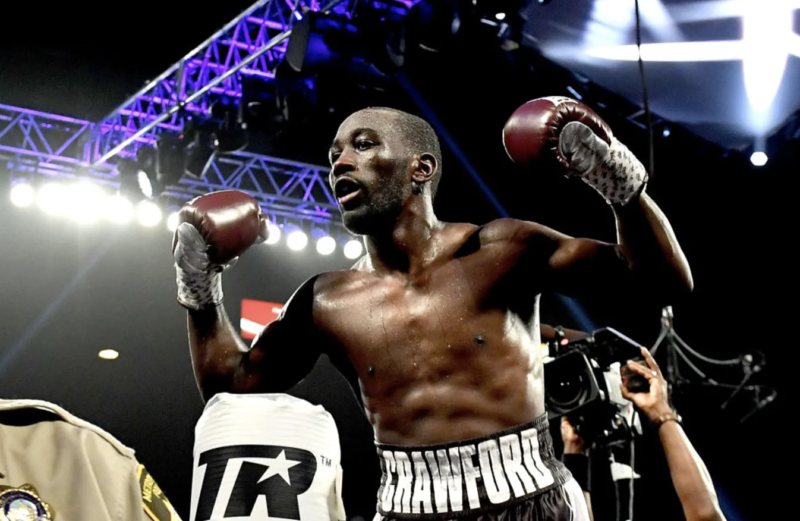 For months, fans have patiently waited for Top Rank to announce who Terence Crawford would defend his title against next. After patiently waiting for much of the year, fans may have finally gotten their answer courtesy of the World Boxing Organization. On Thursday, the WBO announced that Terence Crawford must defend his welterweight title against former welterweight champion Shawn Porter.
In a letter sent to Top Rank's Bob Arum, the WBO demanded that he negotiate a deal for Crawford to fight Porter, who is under PBC management, within the next 30 days. If a deal is not reached,  a purse bid will be ordered in which the rights to the title tilt will be auctioned.
While the WBO has ordered the fight, it does not mean that it has to happen. With that said, it is unlikely that Crawford would relinquish his title and not fight Porter after repeatedly asking to fight top competition.
"I've been begging for a real challenge for years," Crawford told ESPN.
"All the so-called elite welterweights have shown no interest in fighting me. Now one of them is finally being forced to."
On the other end, Porter has repeatedly demanded an opportunity to fight for a welterweight title. He last fought for a share of the welterweight championship in 2019 against Shawn Porter, but he fell short in a split decision loss. Since then, he's fought one time, a unanimous decision win against Sebastian Formella. Recently, it was reported that he could seek a fight against Keith Thurman, but a title shot against Crawford would certainly mean more for his resume and bank account.
The only other hurdle in making the fight happen would be a longstanding barrier between the PBC and Top Rank. In the past, the two promotional companies have steered away from having their clients fight against each other due to business differences. Also, Top Rank has let a fight go to purse bid recently due to internal contract disputes as well. Most notably, Teofimo Lopez Jr. is currently working out a deal to fight George Kambosos on Triller.
At this time, it appears that Porter-Crawford is going to happen at some point, but there's a long way to go until it is official.
Bud Crawford can't wait to show what he can do against an "elite welterweight."

(via @MikeCoppinger) pic.twitter.com/qAbTPqKGJr

— ESPN Ringside (@ESPNRingside) July 22, 2021