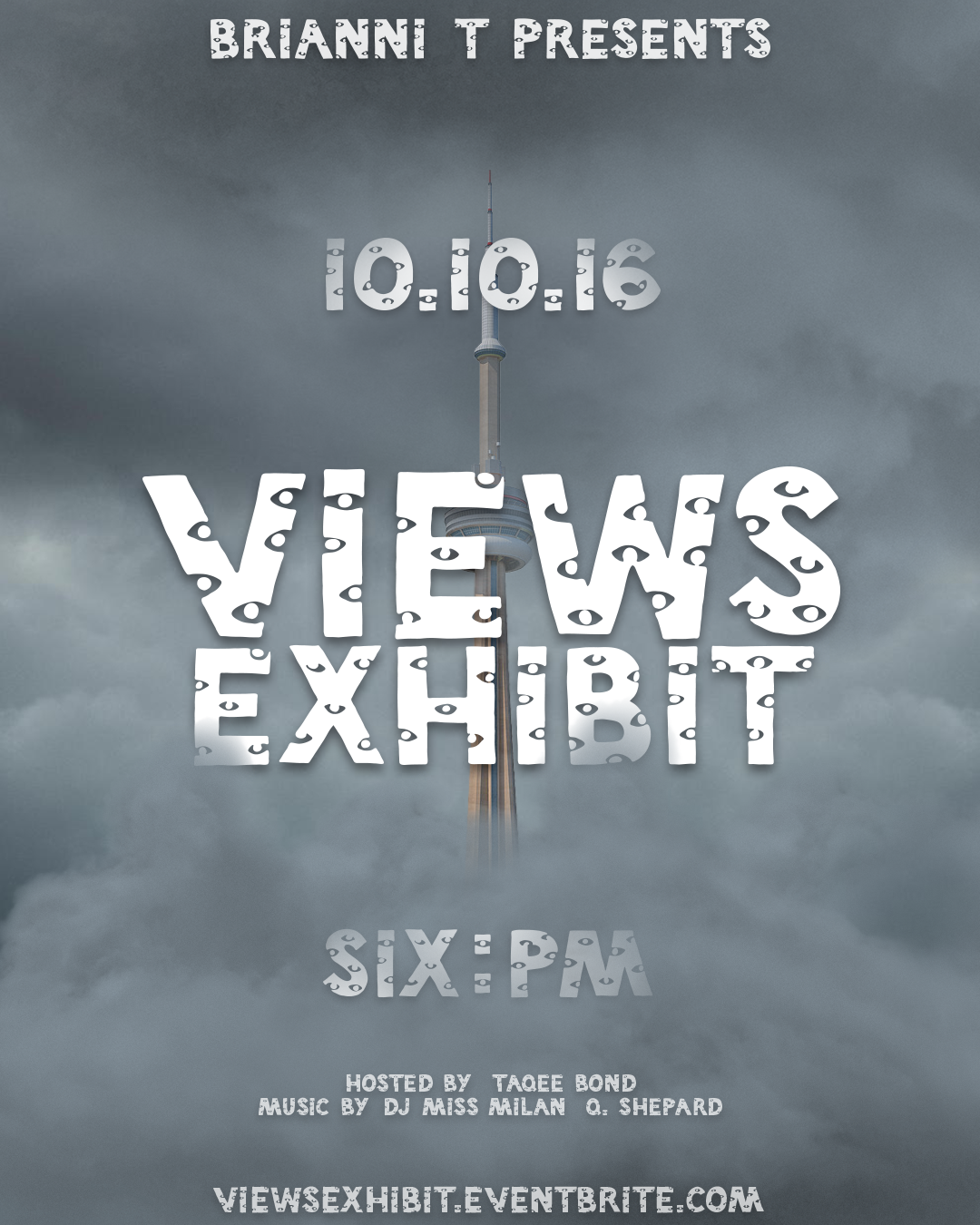 The lovely Brianni T. is back at it with another art exhibit. The face behind the successful Kanye West inspired 'The Life of Pablo Art Exhibit' looks to continue what she is doing and take things to another level.
This time it is a Drake inspired event titled "Views Exhibit".
The one-day pop up exhibit will take place on Monday, October 10th, 2016 from 6pm – 1am. This event will have 3 segments, which are all 2 hours long (6-8pm, 8:30-10:30pm, 11pm-1am)! There will also be All Access Passes, for purchase, which includes: Admission for the entirety of the event, a Views Exhibit Hat and other goodies.? ?DISLCAIMER: Each segment will be exactly the same as far as activities and giveaways go. Segments are implemented to better accommodate the attendees.
Brianni T. is for the people and we are for Brianni T.
As we mentioned, she is for the people and to continue with she did for the Ye exhibit, Views Exhibit will have artwork featured by the following talented artists: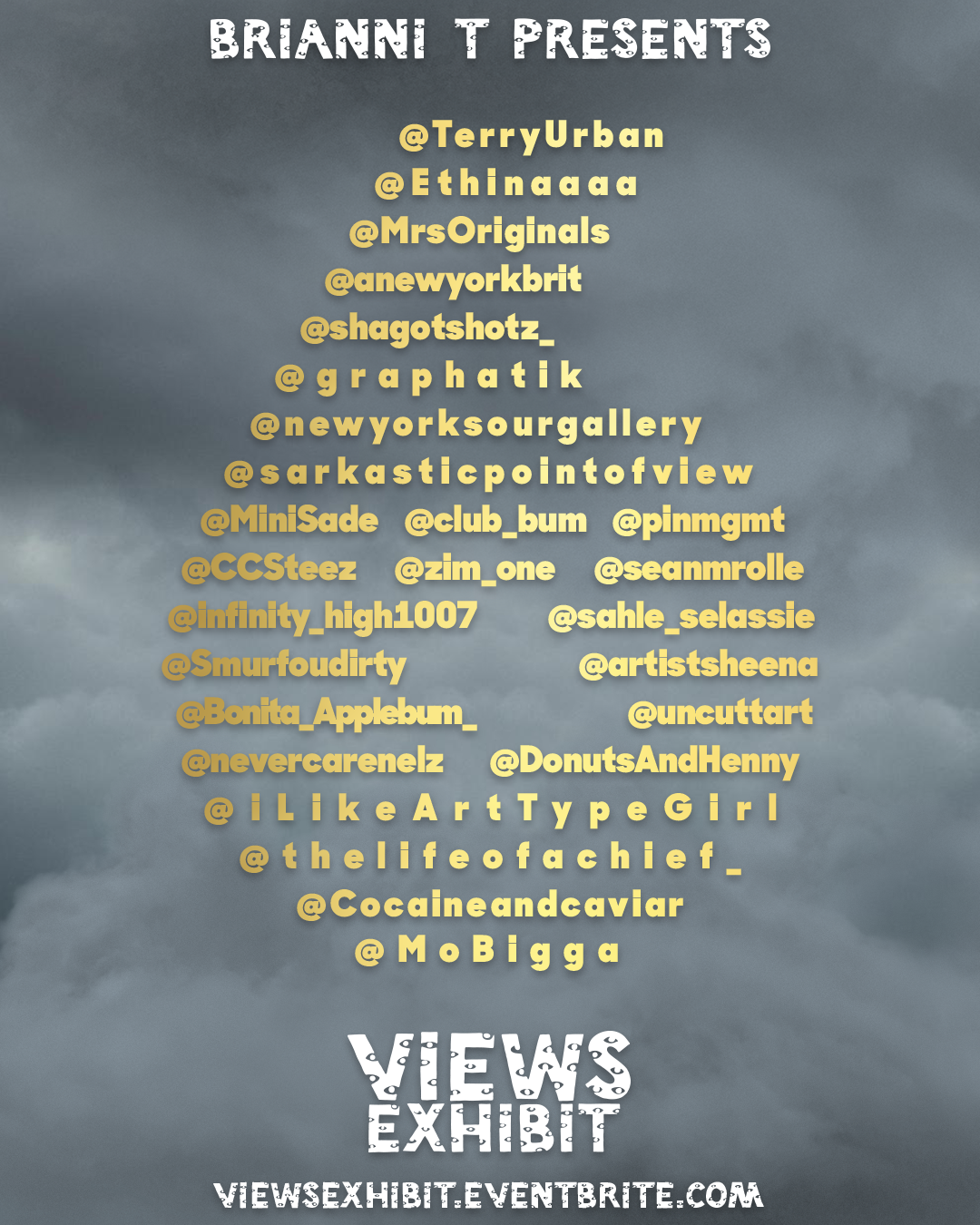 Now you should know there can't be an event like this without food, drinks, of course music and more inspired by Drake. Look for the event to hosted by the creator of the "Last Year Being Fat" movement and 1/3 of Word of Mouth Radio, Taqee Bond. As for the tunes, the amazing DJ Miss Milan and talented Q. Shepard will be on the 1's and 2's providing a rousing Drake playlist. Expect a Drake influenced ice cream flavor made by Mikey Likes It Ice Cream created with a secret ingredient, there will also be a Drake based photo booth with props made by Taylor Made Greetings and an open bar with mixed drinks named after Drake songs
Brianni T isn't done just yet. So we have music, ice cream, and artwork all inspired by Drake, what is there left to make this experience worth wild? Well there will be an all-Drake karaoke contest and the winner will win tickets to either the October 11th or October 12th 'Summer 16 Tour'
NOW THIS IS AN EVENT!!
Tickets are now available to purchase so make sure you get yours NOW!!