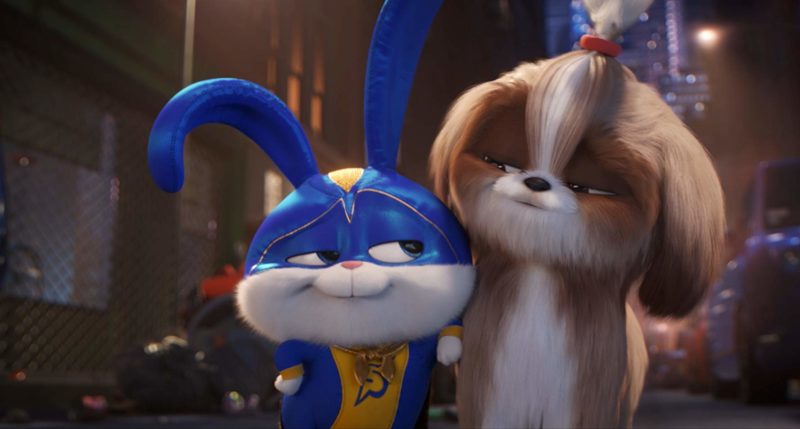 It was somewhat of a  slow weekend at the box office. The Secret Life of Pets 2 managed to take the top spot with just over $45 million. Overall though, the film has been received well as a continuation of the first film's story and style. Hopefully, that will translate into an extended box office run to make up for a slightly disappointing opening though.
However, no amount of disappointment could eclipse Dark Phoenix, the second place film this week. The film's been receiving abysmal reviews with most critics placing it only ever-so-slightly higher than X-Men: The Last Stand, the first attempt at adapting the 'Dark Phoenix' storyline. Its $32.8 million opening sadly ended the series with a whimper and its lowest opening to date.
In third this week, Disney's live-action Aladdin leap-frogged Godzilla: King of the Monsters, last week's number one film. The reimaging of the classic Disney cartoon has received its fair share of flak from critics, specifically for the film's portrayal of Jafar. But, the Disney machine is proving once again that nostalgia trumps all in a lot of cases as the film added another $24.6 million to its domestic total, which is now nearing $250 million.
Rounding out the top five this week are films with two very different box office performances. In fourth, Godzilla: King of the Monsters has fallen pretty far from the heights of its $50 million opening last week. It added just another $15 million domestically this week, currently though it's being saved by international markets as it has earned over $200 million outside the US. Then, in fifth, Rocketman pushed its domestic total over $50 million with a $13 million second weekend. Add the $50 million its earned abroad and the Elton John biopic is sitting pretty with a total haul of $100 million against a $40 million budget.
Outside the top five, Avengers: Endgame continues it's crawl towards becoming the highest grossing film of all time. It currently sits at $2.73 billion globally, about $50 million short of Avatar's $2.78 billion. It has definitely slowed over the last few weeks as the summer has started the weekly release of at least one 'tentpole' feature. But, Endgame will likely be crossing the $2.78B mark something before the end of June.
Here's a full look at the top ten movies at the box office from this weekend:
1. The Secret Life of Pets 2 – $46.6 million, $47.5 million
2. Dark Phoenix – $32.8 million, $32.8 million
3. Aladdin – $24.6 million, $232.5 million
4. Godzilla: King of the Monsters – $15.4 million, $78.5 million
5. Rocketman – $13.8 million, $50.3 million
6. Ma – $7.8 million, $32.7 million
7. John Wick: Chapter 3 – Parabellum – $7.4 million, $138.6 million
8. Avengers: Endgame – $4.8 million, $824.4 million
9. Pokemon Detective Pikachu – $3.1 million, $137.6 million
10. Booksmart – $1.5 million, $17.8 million
Domestic totals in bold.
Box office numbers courtesy of Box Office Mojo.
Check out last week's box office totals here.