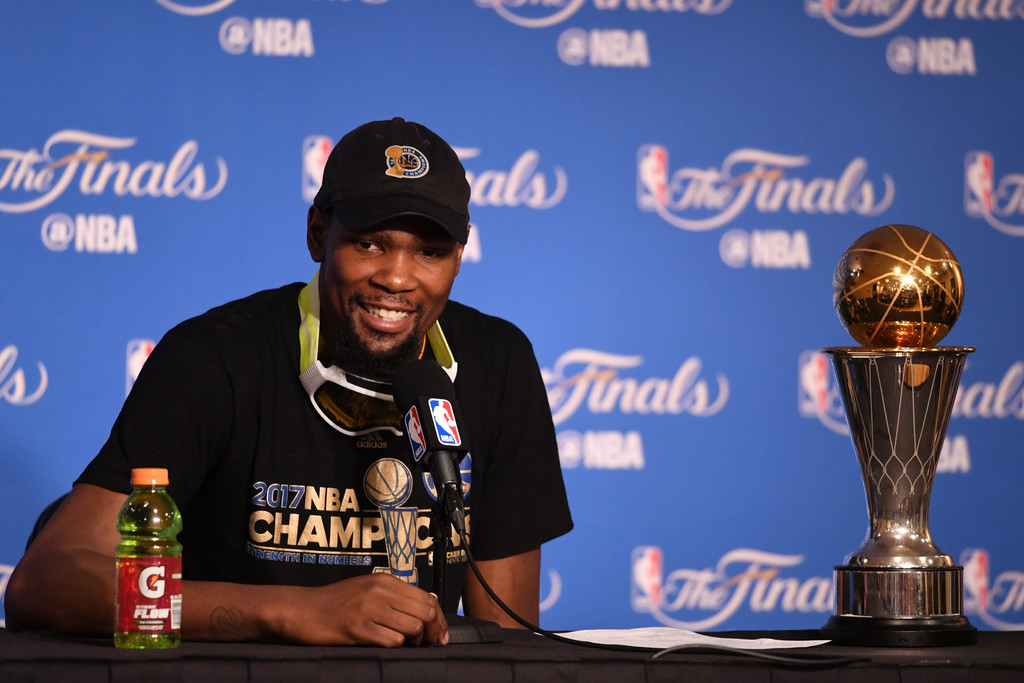 Kevin Durant was expected to re-sign with the Golden State Warriors all along. But he did surprise everyone by taking significantly less money than his max contract to do so.
Durant's gesture did not create a lot of cap space for the Warriors, but it did save them money as the team prepares to pay for a massive payroll as well as luxury tax payments for going far over the salary cap.
But according to Warriors general manager Bob Myers, Durant's sacrifice did allow the team to keep two significant parts of their championship roster.
Bob Myers on #Warriors being the hunted. Admits he didn't think going into free agency he'd be able to keep both Iguodala & Livingston pic.twitter.com/uSVkDP4GAp

— 95.7 The Game (@957thegame) July 7, 2017
So while Durant's decision didn't have any cap space ramifications, it appears as though it had an effect on the Warriors' spending in general. It's very much possible that team owner Joe Lacob put a limit of his own on how much he wanted to spend on the team, making Durant's decision important in keeping Shaun Livingston and Andre Iguodala.