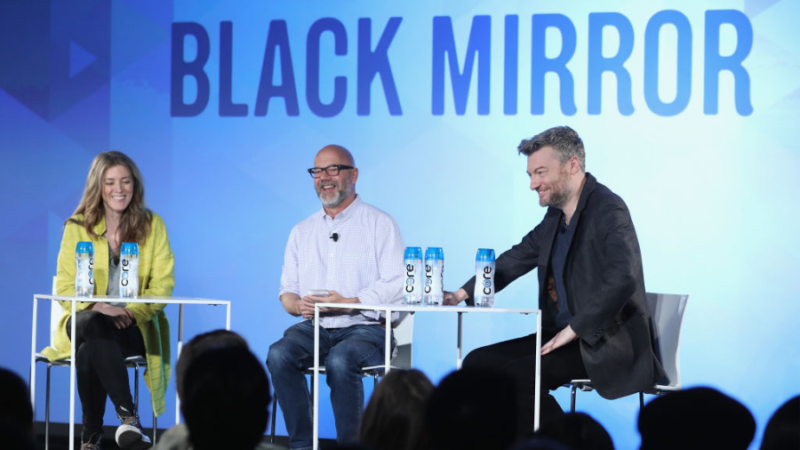 Good things come to those who wait. Variety has reported that Netflix is developing a sixth set of Black Mirror episodes. At the moment, it is unclear what the storyline of the new season will be or who will appear in each episode. However, it does appear that there will be more episodes in season six than in season five. Much like last season, each episode will be treated as a short film with high production value.
"I need Black Mirror to come back. I need to know things could actually be worse," one fan tweeted.
"I'd do an episode of black mirror for free," actor Danny Ramirez added.
Season five of Black Mirror debuted in 2019 with guest appearances from Anthony Mackie, Yahya Abdul-Mateen II and Miley Cyrus. Following the debut of season five, the show's creators Charlie Brooker and Annabel Jones left House of Tomorrow, a production company owned by Endemol Shine Group. Jones and Brooker built their own production company, Broke and Bones, and set up a lucrative deal with Netflix. However, the rights to Black Mirror remained with Endemol Shine Group, which was acquired by Banijay Group. Two years after the acquisition, it appears that Netflix has been able to strike a deal with Banijay Group.