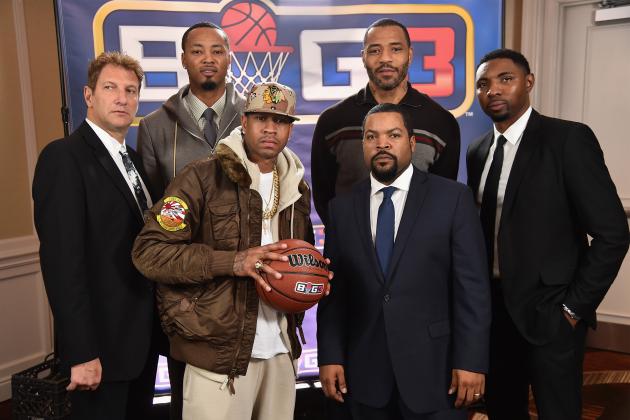 The basketball league known as BIG3 will be filing a defamation lawsuit against Champions Basketball League (CBL). The three-on-three basketball league allegedly formed a deal with CBL to share players exclusively.  The CBL claims not only did the league not hold up its end of the bargain, Ice Cube openly told players not to play in the CBL.
In docs, filed by Mark Geragos, BIG3 says the Champions League posted a statement on its website that was a bald-faced lie. The CL said, "The issue is that Big3 violated the agreement that players would be able to play in both leagues even though all the players had prior agreements with the Champions League."

BIG3 says there was NEVER any agreement between between the 2 leagues and no BIG3 player was barred from honoring commitments to the Champions League. BIG3 goes as far as saying that 3 players who DID have a deal with CL were specifically allowed to play for Champions.
TMZ also reports that Cube has characterized Champions Basketball League CEO and founder Carl George as a "serial con-artist."
Earlier this month CBL filed a $250 million lawsuit against Cube and his league, claiming that Ice Cube didn't only openly violate terms of their agreed plans. George further accused Ice Cube of stealthily stealing ideas from him to implement in his own league.
With players such as Chauncey Billups, Kenyon Martin and Stephen Jackson leading the show, the attraction was a major hit with fans. Allen Iverson was also involved as a major ambassador for the league. Charles Oakley served as head coach as well.
It remains to be seen how far the two lawsuits make it in court. After such a positive reception in its inaugural season, this type of nasty court battle could have a negative impact on the young league's brand.