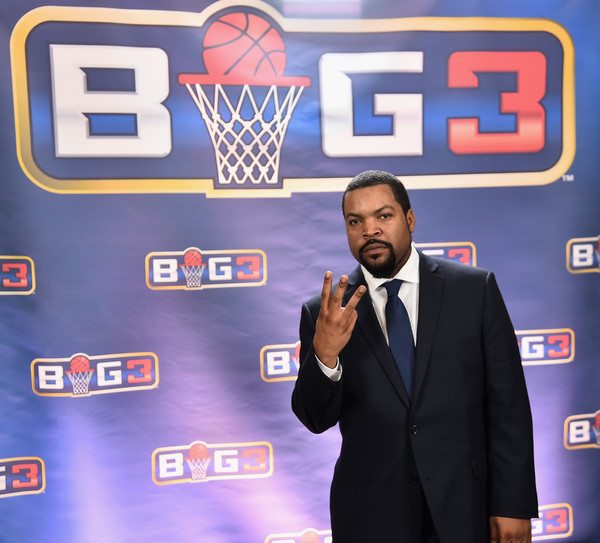 The BIG3 League, formed by rapper and actor Ice Cube, now has a big lawsuit on its hands. The Champions Basketball League (CBL) filed a $250 million lawsuit to the Manhattan Supreme Court against the new three-on-three league according to Shayna Davis of New York Daily News. The lawsuit says the BIG3 league stole ideas and players away from the Champions League.
Carl George, founder and CEO of the Champions League, says that Ice Cube intentionally got close to the league with the sole purpose of stealing ideas and players. The CBL and BIG3 were originally partners intending to compete against the NBA, though the two separated. The lawsuit specifically claims that "when certain players expressed their desire to participate in the CBL games, Mr. Cube confronted the players personally about playing in the CBL and threatened the players that they would be fined, not allowed to participate in the 52% of revenues bonus pool, or replaced on their teams". Court papers also claim that the BIG3 knew they signed players who also had contracts with the CBL.
The CBL receipts players who were let go by NBA teams due to cap restrictions, hoping for them to revitalize their career and make a name for the brand. The BIG3 is more light-hearted, getting past players and fan-favorites to participate. Players like Chauncey Billups and Allen Iverson are two of the bigger names in the BIG3. They also signed Charles Oakley as a coach shortly after his incident with Madison Square Garden.