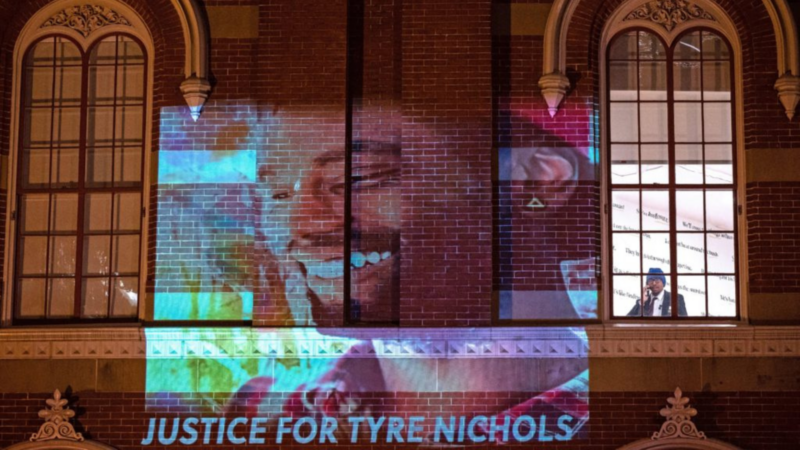 On February 7, President Joe Biden delivered his first State of the Union address in front of a divided Congress. With Vice President Kamala Harris sitting behind him to the right and House Majority Leader Kevin McCarthy sitting behind him to the left, the President received praise and pushback throughout his address. For more than an hour, he tackled a number of topics, including education, American business and much more.
As the clock neared 10 p.m. in Washington, D.C., the President directly addressed the parents of Tyre Nichols, RowVaughn and Rodney Wells. Nichols was pronounced dead in early January after six Memphis police officers participated in a traffic stop, beat him and left him without medical support for more than 20 minutes. The 29-year-old's death resulted in protests in Memphis and around the country.
"We have an obligation to make sure all people are safe. Public safety depends on public trust as all of us know. But too often that trust is violated," Biden stated.
"Just as every cop, when they pin on that badge in the morning, has a right to be able to go home at night, so does everybody else out there."
At one point during his remarks, Biden highlighted the ways in which Black and brown people are treated differently by police. At other points of his speech, he declared the need for additional training and resources for police officers to address the harmful ways in which Black people are treated by police.
"Many of you have not had to have 'the talk' with your children. The talk that Black parents have to have with the children," Biden told a room of federal lawmakers.
"I know most cops and their families are good, decent, honorable, people…We have to do better. Give law enforcement the real training they need, hold them to higher standards, and help them succeed in keeping everyone safe," Biden added moments later.
Biden's remarks regarding the killing of Tyre Nichols have drawn mixed reactions from journalists, lawmakers and political experts.
"Wow. After recognizing the family of Tyre Nichols, Joe Biden just used part of his State of the Union to mention the fact that white parents don't have to give 'the talk' to their kids about how to behave around cops so you don't get brutalized. A truly remarkable moment," Rantt Media President Ahmed Baba tweeted.
"Biden managed to say 'fund the police' and 'sorry about Tyre Nichols' in the same breath," Current Affairs Contributing Editor Briahna Joy Gray countered.
"Threading the needle on police brutality and police training doesn't protect the Black community from state-sanctioned violence or systemic racism," SiriusXM Political Analyst Ameshia Cross added.
A lack of enforcement training isn't the reason Tyre Nichols will never make it home again.

— Charles Booker (@Booker4KY) February 8, 2023
As I watch @POTUS's State of the Union, I am thinking of Michael Brown. Tyre Nichols. Breonna Taylor. George Floyd. Amir Locke & so many others.

We must dismantle our racist & violent policing system & deliver an affirmative public safety agenda that saves Black lives. #SOTU

— Congresswoman Cori Bush (@RepCori) February 8, 2023
I'm inspired by the courage of Tyre Nichols' parents who joined us tonight at the State of the Union.

Tyre deserved to be safe. We all want the same thing: safety for all of our communities and law enforcement that is accountable to those they serve.

— Vice President Kamala Harris (@VP) February 8, 2023
As the President discusses police brutality on Capitol Hill, the city of Memphis is still processing the death of Tyre Nichols. Last week, Memphis Mayor Jim Strickland informed the public that the Department of Justice would conduct an investigation of the Memphis Police Department. More recently, the Memphis Police Department reportedly began looking into the actions of seven additional officers as they relate to the death of Tyre Nichols.