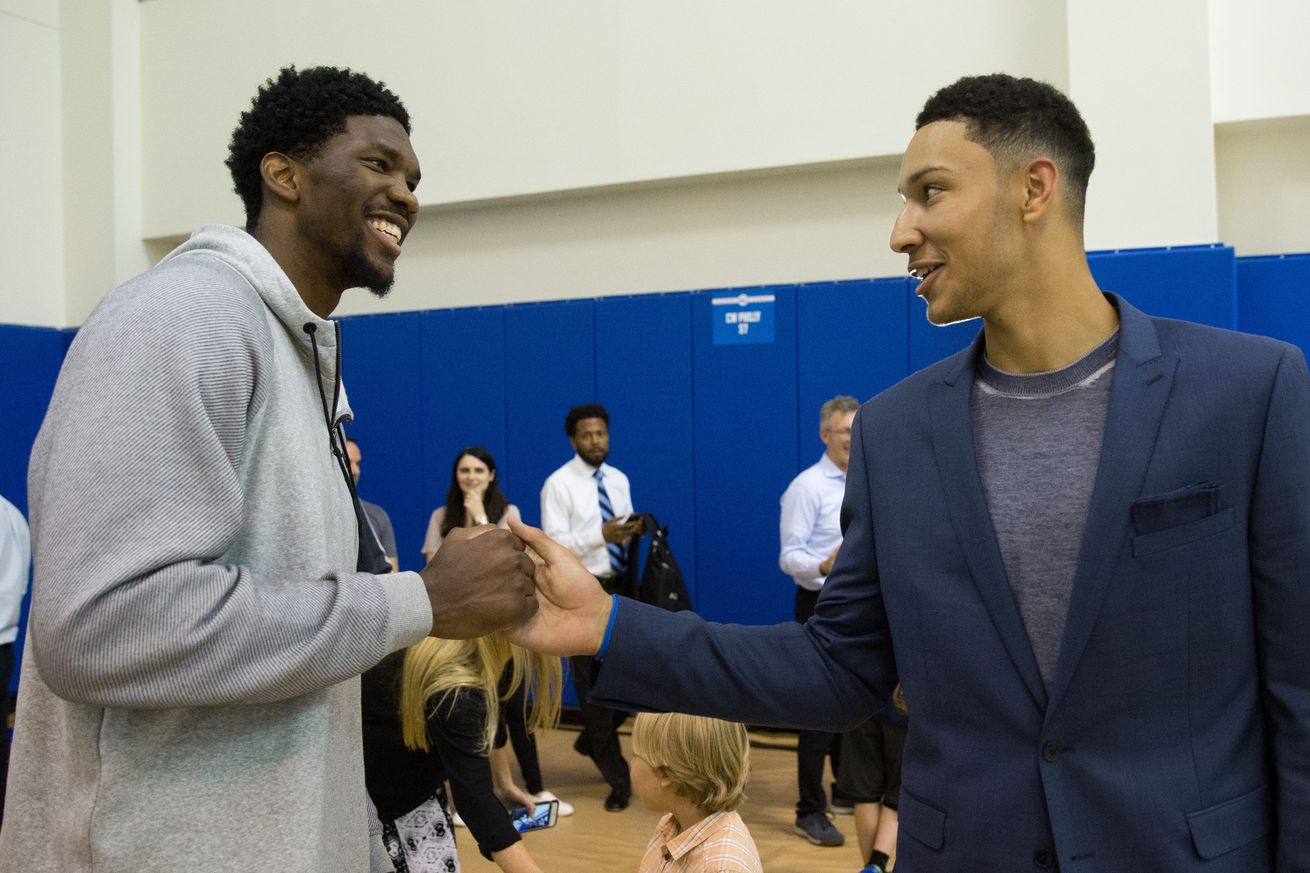 The Philadelphia 76ers may be an exciting team this season. They may have found a franchise star in Ben Simmons through the draft. Joel Embiid is finally joining the team after being drafted two years ago. While the team will still certainly lose much more games than they win, expectations are that there will be some tangible improvements.
That Simmons-Embiid connection may be the key to success. One could argue that those two players are the ones with the most potential. Neither have yet to play an NBA game and Embiid's health will continue to be a concern. But if both players can show some skills this season, it will go a long way in bringing hope for the Sixers' future.
Fortunately, it appears the two de facto stars are hitting it off. According to Simmons, he and Embiid are already very close off the court (via Kyle Philippi of Metro Philadelphia):
If the success the fans expect is indeed going to happen, it's going to start with the health of Embiid, the transition of Simmons and how those two work off of each other.

Both are feeling good about what's ahead.

"He's a great player, so I'm looking forward to playing with him," Simmons said. "Off the court we're like brothers. We have fun."
This could have multiple effects on the Sixers.
First, the connection between Simmons and Embiid could allow both players to grow and develop next to each other. That could bode well for how they play together in the future when the team is eventually ready to win.
Second, it could mean that the 76ers will hold off on trading Embiid. Philly has too many centers and power forwards on its team and will eventually need to make some trades. But if Simmons and Joel Embiid are so close, it would be difficult to envision them trading the former Kansas star.