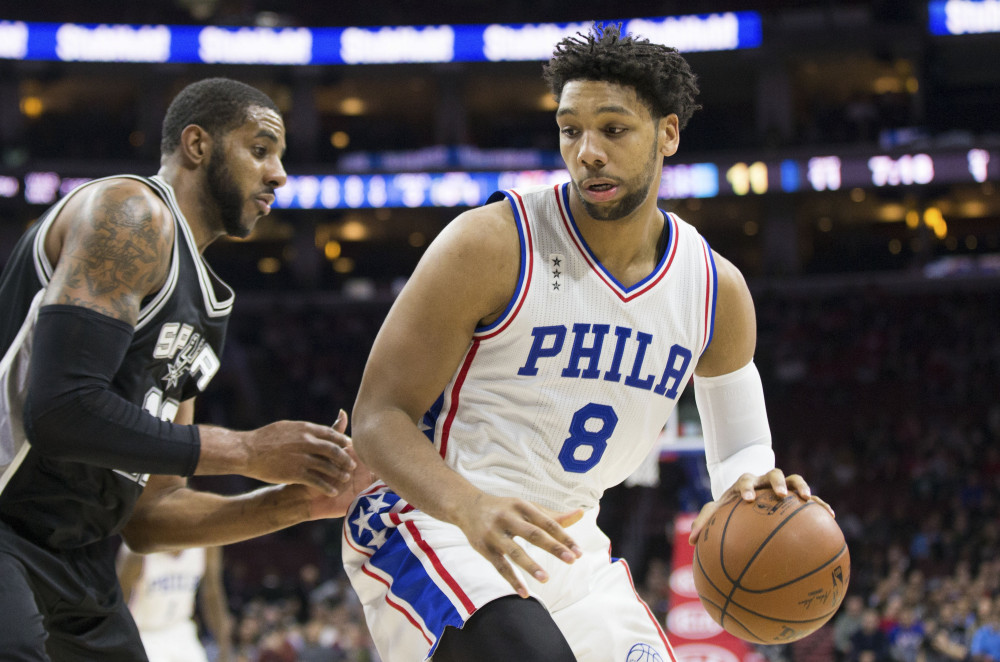 The Boston Celtics have reportedly been shopping their no. 3 overall pick in Thursday's draft. With a coveted pick that could pan out as a top-tier talent down the line, they should have some options in that regard. The Philadelphia 76ers have the no. 1 overall pick and don't seem to have any real interest in dealing it. However, the Sixers do have an issue to solve with their infamous logjam of big men on the roster. They are expected to trade either Nerlens Noel or Jahlil Okafor.
Trade talks between the Celtics and Sixers are reportedly picking up, per Gary Tanguay of CSNNE:
Celts and Sixers trade talk heats up. Philly really really wants Dunn per Tim Welsch. @CSNNE

— Gary Tanguay (@Gary_Tanguay) June 20, 2016
That implies the Sixers might deal Okafor to Boston in exchange for the no. 3 pick, which they could use to draft Kris Dunn, who is pegged as the best point guard in this draft.
Sixers reporter Jon Johnson adds another nugget to the mix:
Per league source, several teams have been in contact with Sixers about Okafor, Noel, including BOS & NO.

— Jon Johnson (@jonjohnsonwip) June 20, 2016
The Celtics are the constant, but the Pelicans are now reportedly also in the fold. 
Given the circumstances for the Sixers and Celtics, both set to pick in the top three of the draft, we're getting closer to the reality of some major trade implications as we approach the draft this Thursday.