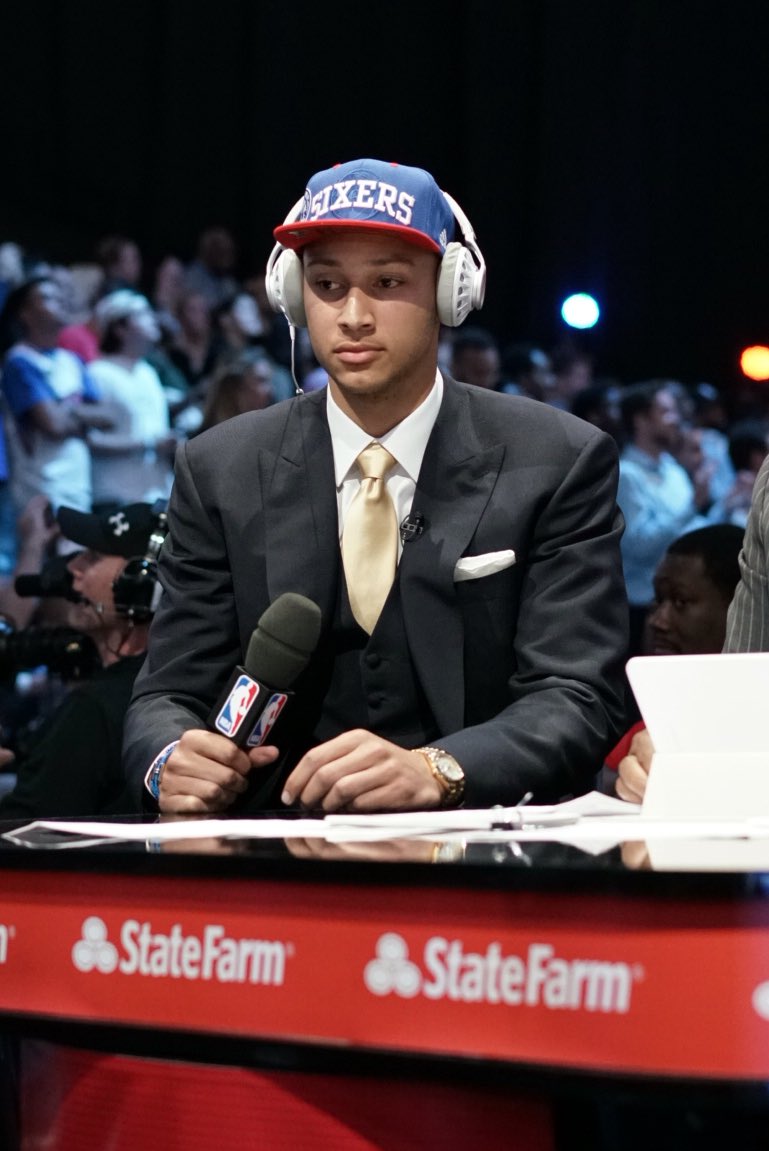 In a move that shocked absolutely no one, the Philadelphia 76ers have drafted Ben Simmons with the first pick in the NBA Draft.
Simmons had been rumored to go to Philadelphia for a while, now. The selection was made all but official when the team worked out the power forward.
Simmons is a 6'10" power forward out of LSU. Billed as the number one overall pick since he committed to the college, the sweet-passing forward has fulfilled his journey.
After shaking the commissioner's hand on stage, Simmons said that he had "a good feeling, a good vibe" after his workout with the team. He then expressed his excitement about joining "a great young team" in Philadelphia.
With Ben Simmons now on board, the Philadelphia 76ers have a potential star to build around. It has been a long rebuild for Philadelphia. So far, their endless picks have yielded only players with potential and none who look like discernible stars in the making. Simmons, however, can be that player.
Of course, drafting the power forward creates an even larger logjam at the Sixers big-men positions. Simmons cannot shoot and he will join a roster filled with similarly lacking bigs.
Perhaps, the Sixers will look to move one or two of their big men, as they have been rumored to do in order to add help elsewhere on a roster still needing a huge talent boost.
But that is a decision for another time. For now, the Sixers can be happy with their pick. They chose the player that was considered the best prospect and one who could become the centerpiece of the next era for their franchise.