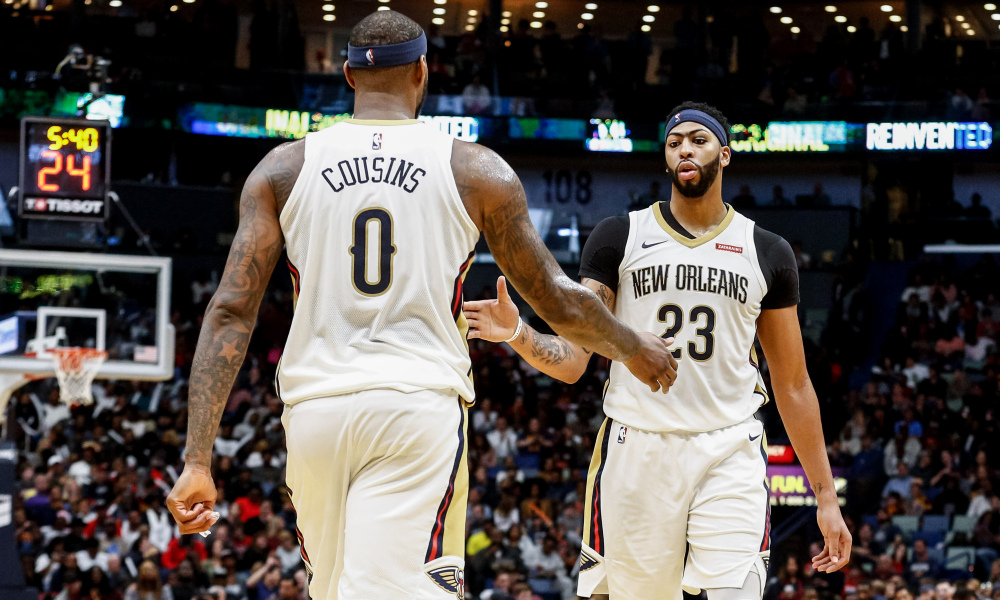 Nearly everybody in the NBA has made it that far, in part, because they're hyper-competitive. You sort of have to be that competitive in order to put in the sort of effort and dedication it takes to make it that far. Anthony Davis is no exception. A few months ago, he considered DeMarcus Cousins a friend. Now that Cousins is on the Golden State Warriors, Cousins is probably still a friend, but also the enemy. That's how Davis thinks of him, at least. From Angel Diaz of Complex:
I mean, I'm happy for him. He did what he did. He chose the right team for his career right now with his injury, I'm assuming. I wish the best of luck to him and we'll see him three maybe four times this year, and try to beat him. Now he's the enemy. Anybody who's not on the Pelicans is an enemy to me. He went from a teammate to an enemy.
Don't take this quote out of context; Davis didn't say he hates Cousins or dislikes him or anything like that. He's on the best team in the NBA, which happens to be in the same conference as Davis' Pelicans. That makes him an enemy – at least on the court.
Cousins reportedly turned down the Pelicans' offer of a two-year contract extension worth $40 million, instead signing with the Warriors for one year, $5.3 million.