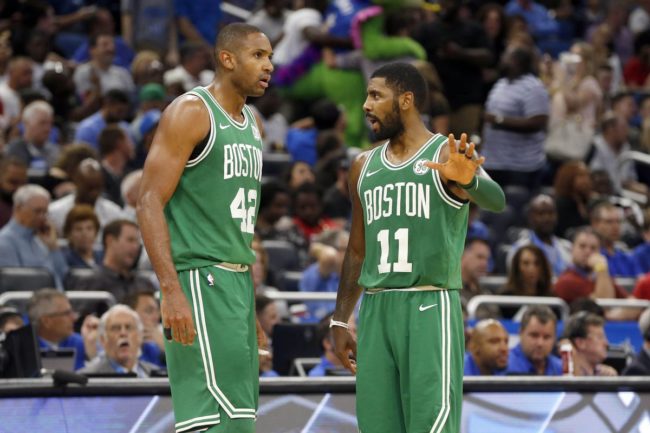 The Boston Celtics offseason hasn't gone as well as expected so far. With the trade of Anthony Davis to the Los Angeles Lakers, the Celtics lost the possibility of adding him to their roster as they planned before. In addition to that, Al Horford and Kyrie Irving are likely to leave the Celtics in this offseason, according to multiple reports.
Horford reportedly declined his $30.1 million player option with the Celtics for the 2019-20 season. At first, he had intentions of working a new deal with the Celtics but the discussions didn't go well and now he is looking for a three or four year deal with another team.
Boston and Al Horford had discussed contract scenarios, but the gulf is too great for sides to believe they can close on a new deal now, league sources tell ESPN. Horford is prepared to enter the free agency to find a three or four year deal elsewhere.

— Adrian Wojnarowski (@wojespn) June 18, 2019
As for Irving, he has been testing free agency and the Brooklyn Nets are one of the top teams in the running to sign the former NBA champion.
Irving has been communicative and forthright with top Celtics officials since the season ended, with private and public signals that he will leave the organization in free agency — likely for the Brooklyn Nets, league sources tell @TheAthleticNBA @Stadium. https://t.co/EupfcYxhsg

— Shams Charania (@ShamsCharania) June 18, 2019
The scenario of both Irving and Horford, two All-Star talents vital to their team, leaving the Celtics will have a huge impact on the team chances to compete for a championship next season. In three season Horford has played for the Celtics he averaged 13.5 points, 7 rebounds, 4.6 assists, and 1.2 blocks per games. As for Irving, he has only been in Boston for two seasons and averaged 24.1 points, 6.1 assists, 4,4 rebounds, and 1.3 steals.