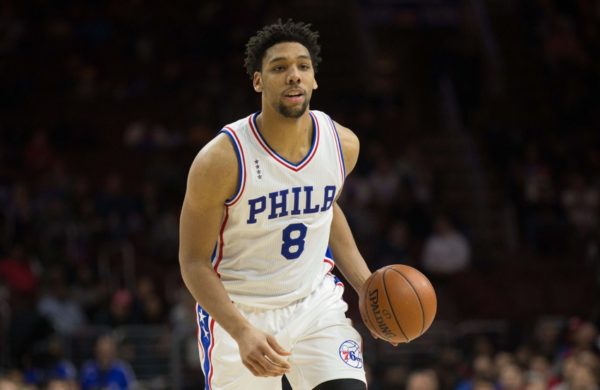 Bryan Colangelo and the Philadelphia 76ers have been planning on making moves, simple as that. Colangelo wants stuff to happen. They've spent two years doing the bare minimum in terms of activity but the new 76ers want to get things done and become a Playoff team again.
In the past couple of weeks the Sixers have openly been shopping Nerlens Noel and Jahlil Okafor. Now you would assume that Nerlens is the closest to leaving because of the talks of him going to Atlanta but according to Keith Pompey of Philly.com, it's Jahlil Okafor that has the biggest chance of going.
It's unclear whether he'll be a Sixer next season. The Sixers are shopping Okafor and center Nerlens Noel to other NBA teams. The franchise is expected to trade the player who brings them a better deal.

Sources have said that the team would prefer to trade Okafor. The Sixers expect to get equal value in return, but it could be hard to do that when every team knows they are looking to unload the big man.
How depressing is that we take those two paragraphs when the article itself is about Jahlil Okafor returning to playing basketball again.
But as we know, sports is also a business and NBA basketball is no different, if you're traded, you're traded and Jahlil might have to think about putting his place up for sale.