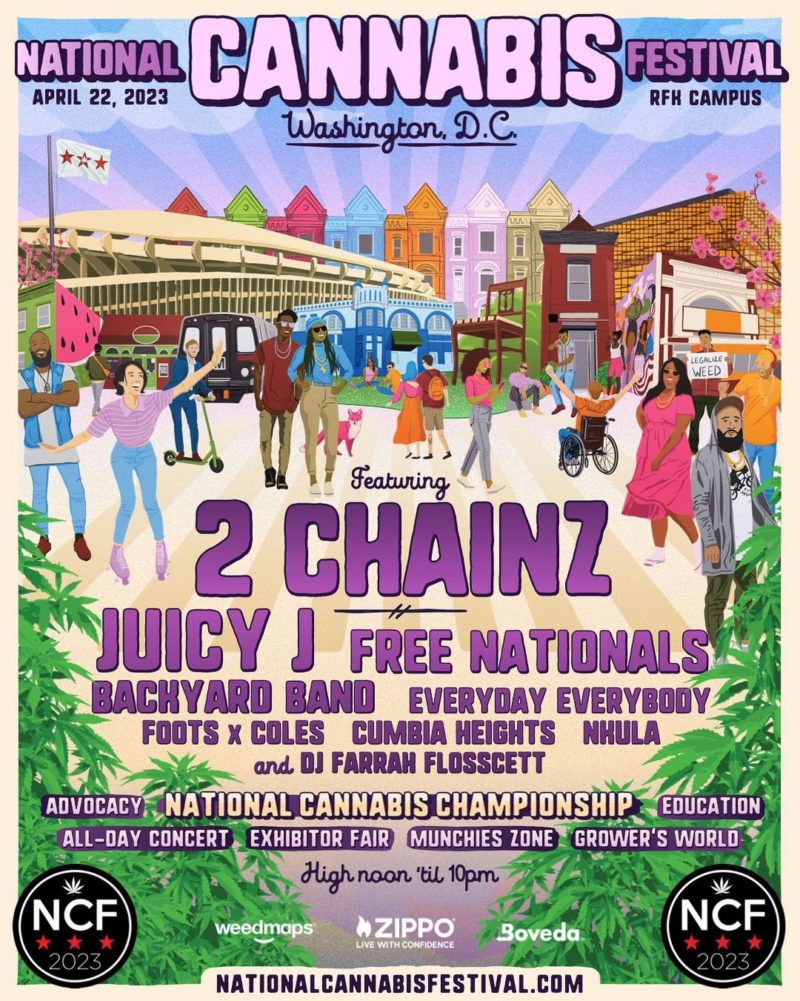 The National Cannabis Festival is returning to the festival grounds of RFK Stadium on April 22, 2023.
Celebrating all aspects of cannabis culture in the nation's capital and around the country, the annual festival brings together cannabis brands, social justice initiatives and much more. This year, the festival's music celebration will be headlined by Juicy J, 2 Chainz and The Free Nationals. Also, the Backyard Band, Foots X Coles, Cumbia Heights, Everyday Everybody and Nkula will also grace the stage.
Not far away from the stage, the NCF "Munchies Zone" will feature a number of vendors from Washington, D.C. and around the country. This year, Strictly Chicken, London Chippy, Pako's Fresh Mex and Soul-tarian will be around. Also, Treehouse Juicery, Coco Crissi, Jerk @ Nite, Soulific Seafood and Reba's Funnel Cake will be at RFK Stadium Grounds.
Adding to the annual event, the Cannatank, Veteran's Lounge and Session Selector will return. Not to be forgotten, the Ultimate Weed Wedding will make its grand return. Tickets for the annual event are currently available for $65 and more.