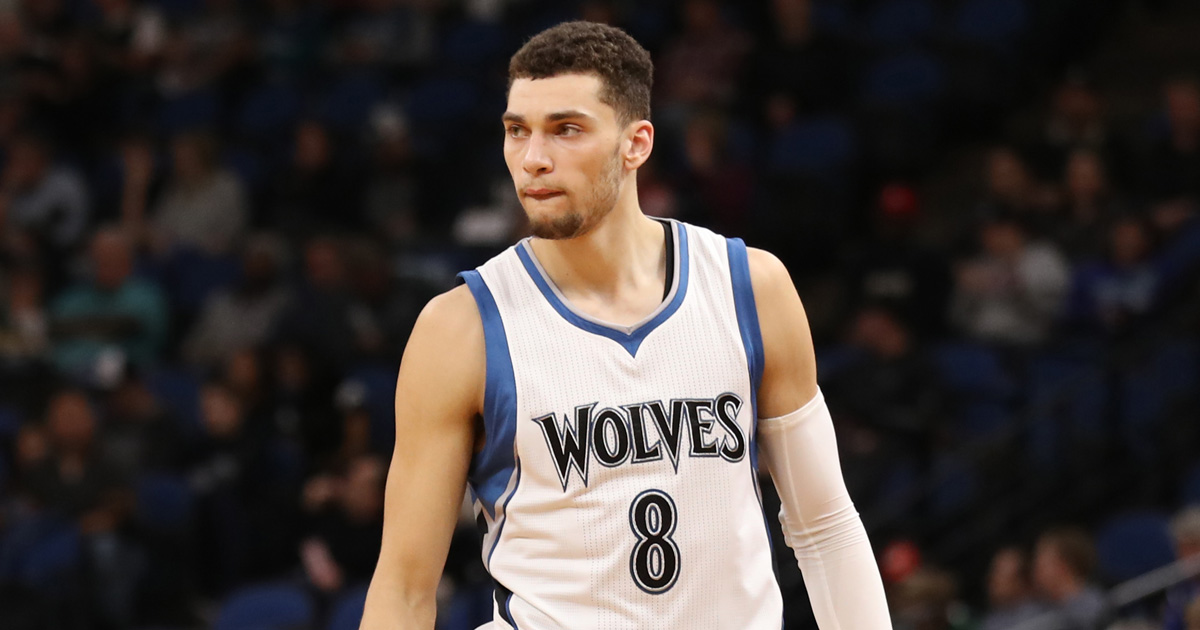 One bright spot in the so far less than stellar season for the Minnesota Timberwolves has been the play of high-flying guard Zach LaVine. The swingman out of UCLA has shown some significant progress in his third season in the league. He's improved his shooting, passing and has shown some signs of improvement on defense. He started to show that he was more than just a dunker and even excluded himself from the 2017 Slam Dunk Contest despite being the two-time reigning champion.
Unfortunately, LaVine's standout campaign will come to an early end. He has suffered a torn ACL and will miss the remainder of the season.
Following from an official Timberwolves press release.
The Minnesota Timberwolves today announced that an MRI (Magnetic Resonance Imaging) taken this morning at Mayo Clinic by Team Orthopedic Surgeon Dr. Diane Dahm revealed that Wolves guard Zach LaVine has a torn ACL (Anterior Cruciate Ligament) in his left knee. LaVine, who will have surgery at a to-be-determined date, will miss the remainder of the season. Further updates as to LaVine's progress will be issued when more information becomes available.

The injury occurred during last night's 116-108 loss to the Detroit Pistons.
In 47 games this season, LaVine averaged 18.9 points, 3.4 rebounds, and 3.0 assists in 37.2 minutes per game. In his third NBA season, LaVine holds career averages of 13.7 points, 2.9 rebounds and 3.2 assists in 206 games.
LaVine is eligible for an extension on his contract this summer. While others like Wesley Matthews and Chandler Parsons have proved in the past that injuries won't stop teams from shelling out money, the Wolves have a decision to make.
With the new NBA CBA comes a new wrinkle that allows teams to give max money to players who they originally drafted. Karl-Anthony Towns is the favorite to land that 'designated player contract' with Andrew Wiggins close behind him, but Zach LaVine was someone who had some thinking about what kind of extension money he would get from the team. Now that debate will have to be tabled possibly going into the summer of 2018.