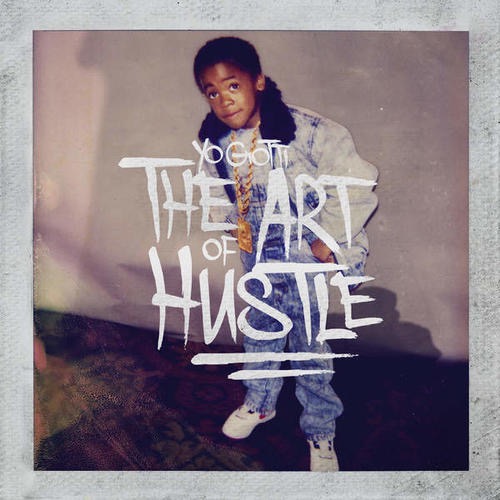 Perfect timing on Yo Gotti's behalf. With thriving successful of his single 'Down In The DM' he has decided to go ahead and unleash the album cover and tracklist for his upcoming album "The Art Of Hustle".
To go along with the unveiling of this album, he also started promoting the now released, "Down In The DM" official remix featuring none other than Nicki Minaj. Speaking off featuring, the album "The Art Of Hustle" has a star studded lineup which will be joining Gotti on his 15 track body of work.
The album is now available on iTunes for pre-order and with just Down In The DM (both versions) out, having the like of K Michelle, Lil Wayne, E-40, Timbaland, 2 Chainz, Pusha T, Future & of course Nicki Minaj.
Check out the Tracklist below and by the looks of things 2016 should be a great year for Yo Gotti!
Also the artwork below is the deluxe version..
1. "My City" (Feat. K. Michelle)

2. "Bible" (Feat. Lil' Wayne)

3. "Down In the DM"

4. "Law" (Feat. E-40)

5. "The Art of Hustle"

6. "Smile" (Feat. Timbaland)

7. "Come Up"

8. "Pay the Price"

9. "Momma"

10. "General" (Feat. Future)

11. "Imagine Dat"

12. "Bank Teller"

13. "Hunnid" (Feat. Pusha T)

14. "Love Deez Hoes" (Feat. 2 Chainz)

15. "Down In the DM (Remix)" (Feat. Nicki Minaj)