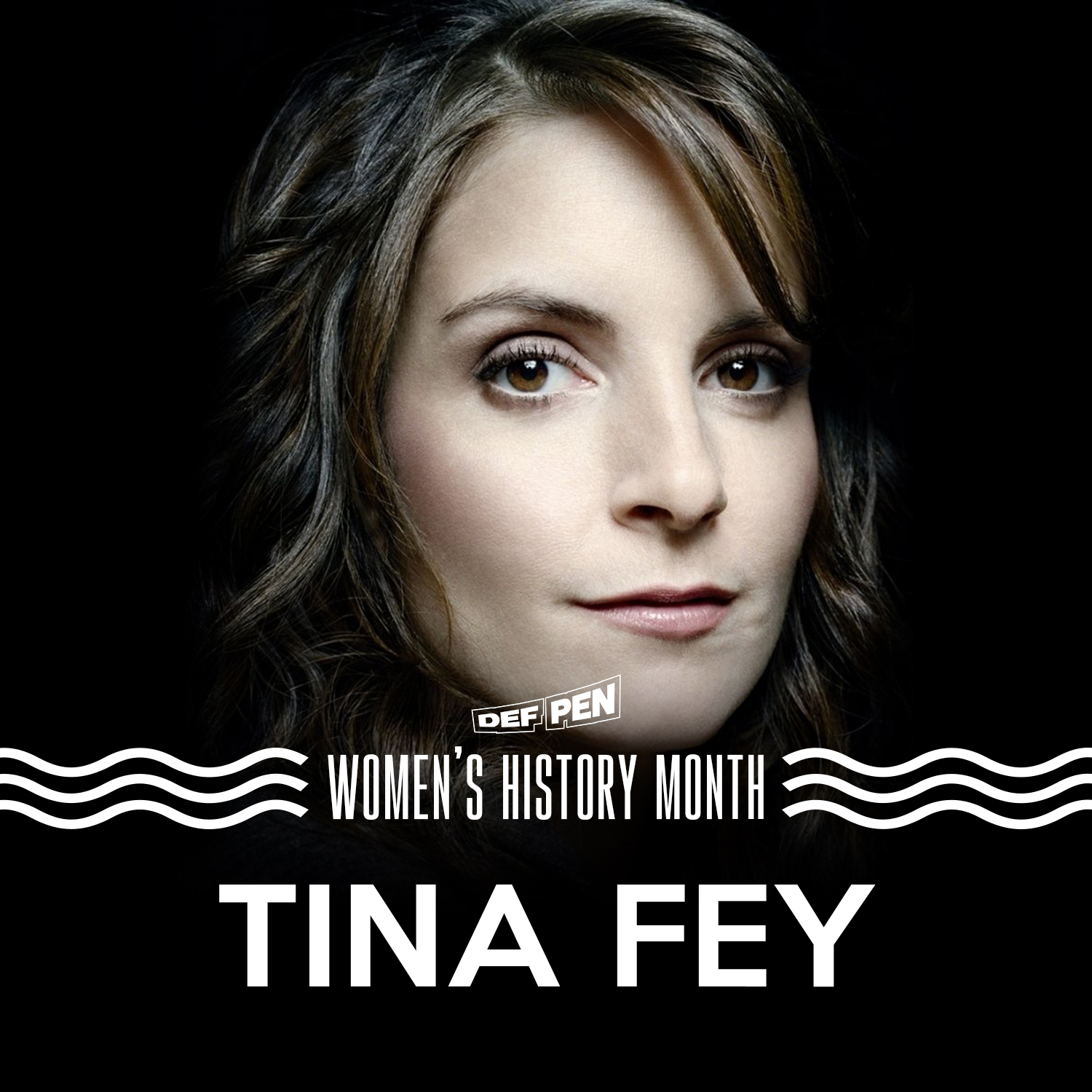 "Don't waste your energy trying to change opinions. Do your thing and don't care if they like it." – Tina Fey
Tina Fey shatters the ridiculous notion that women aren't funny.
Like a good majority of the population, I too am a fan of Tina Fey because of her ability to stay true to her identity and maintain her IDGAF attitude. From Saturday Night Live to 30 Rock and the Unbreakable Kimmy Schmidt, Fey's comedy is something to marvel over. Through the quote above (which was in her autobiography 'Bossypants') and her relentlessness to be herself, Fey has become a perfect role model for many young women in the world.
Fey wasn't your run-of-the-mill star growing up in Upper Darby, Pennsylvania in the '70s. She's been quoted multiple times saying she was a nerd that was protected by her family, going as far as saying that kids used to pick on her at school due to a scar she received from a traumatic incident when she was a child. But she rarely let that get to her.
In an interview with Vanity Fair, she even mentioned that she proceeded unaware of it.
"I was a very confident little kid. It's really almost like I'm kind of able to forget about it, until I was on-camera."
Who would have thought that Fey's life circumstances would  help her become one of the funniest people alive?
She did.
Fey arrived in Chicago and began Improv lessons at the famous Second City Club, where she would make lifelong friends and develop her writing style and wit. It was there that she would befriend fellow SNL crew members like Amy Poehler, Maya Rudolph, Emily Spivey, Paula Pell, Ana Gasteyer, and Rachel Dratch. She went on to tell David Letterman on his Netflix show 'My Next Guest Needs No Introduction' that Poehler and her are inseparable and honestly when you think of one, you think of the other. If you watched SNL when Poehler and Fey were around, that's exactly what they were. Inseparable. Here's a video of some of their best work.
She continued to rise through the SNL food chain even landing a spot on the Weekly News Updates with Poehler and made her first major break in television with '30 Rock'. Not only was she the beautifully witty Liz Lemon but she also wrote on the show throughout its tenure and for some, it's arguably one of the best comedy shows of all time. Liz Lemon was a big part of that.
She spent 20 years at SNL and over 7 seasons at '30 Rock' and was rewarded with her first big movie gigs with 'Date Night' featuring Steve Carrell. Some of you may not remember the film but that may be one of the funniest rom-com's out there. Not to mention her stint as Ms. Norbury in 'Mean Girls' and her team-up with Amy Poehler in 'Baby Mama'.
While Fey's comedic acting is what most people may know her by, her pen game is just as strong. On top of acting in SNL, 30 Rock, Unbreakable Kimmy Schmidt and Mean Girls, she wrote on every single set as well. Not to mention the fact that Unbreakable Kimmy Schmidt was an original idea, produced, created and written by the ever so marvellous Tina Fey.
Oh and about the notion that women aren't funny? Tina doesn't listen to the haters!
In an interview with Vanity Fair, she spoke on the stigma around women comedians. "It's just a lot easier to ignore" she told Vanity Fair. During press for Sisters, Fey and Poehler were asked, "Isn't this an amazing time for women in comedy?" over and over again, "People really wanted us to be openly grateful and we were like, 'No, it's a terrible time, If you were to really look at it, the boys are still getting more money for a lot of garbage, while the ladies are hustling and doing amazing work for less."
On top of being a natural-born writer, Fey has hosted the Golden Globes (3 times) and in 2016 Fey was awarded the Sherry Lansing Leadership Award at The Hollywood Reporter's 2016 Women in Entertainment breakfast, which recognizes a woman who works in the entertainment industry who is a leader, pioneer and philanthropist. She is also the mother of 2 daughters. She can literally do it all.
If being inside a Television studio is your aspiration, Tina Fey is your role model. If your goal is to be a writer, look to Mrs. Fey for advice. If being a kick-ass woman who works hard and brings nothing but joy to their life of others is something you aspire to be, Tina Fey is your guide.
No matter the obstacle or task in her career, Tina Fey has accomplished the goal and then some, making her one of the most iconic women in Hollywood.