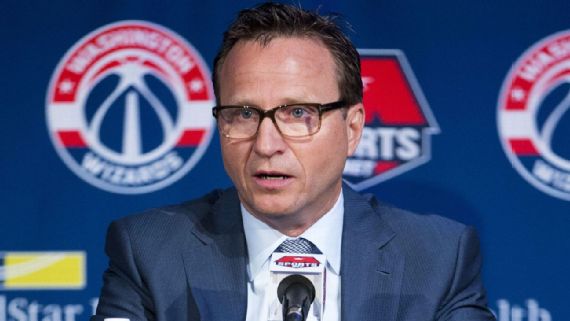 Scott Brooks has experience dealing with superstars in the NBA. He has dealt with two of the biggest NBA superstars in Kevin Durant and Russell Westbrook in Oklahoma City, and now he has the chance to create a new contender around the talents of John Wall and Bradley Beal. That young backcourt according to Brooks, could become one of the best or the best backcourt in the NBA. With Bradley Beal signing a massive 5-year extension with the Wizards, and Wall set to be in Washington at least until 2019, Washington hopes to center a contender around their backcourt. Per Chris Mannix of Yahoo Sports!:
I think they could be the top two-way backcourt in basketball. They both defend. They both can obviously score, and Bradley is one of the purest shooters I've seen in this league. And they can also help their teammates score. They're very dynamic in their play. But I think the good thing about it: one's 25, and one just turned 23. So, their best basketball is ahead of them.
Wall and Beal have ways to go before becoming the best backcourt in the NBA. With the splash brothers, the Raptors backcourt and Blazers backcourt definitely ahead of them, the younger backcourt of Beal and Wall have their work cut out for them if they want to make it to the top.