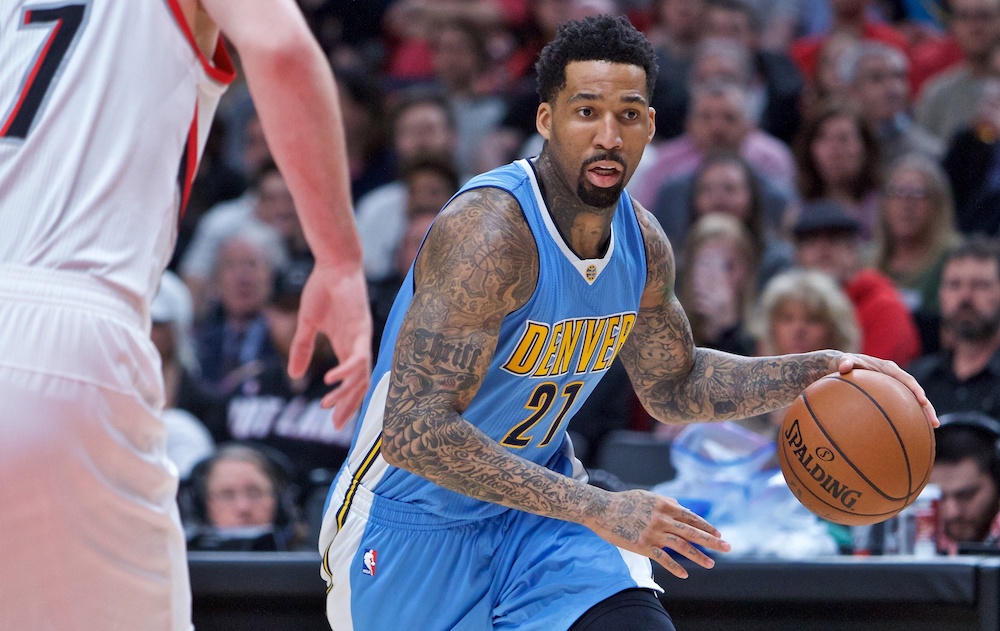 Denver Nuggets forward Wilson Chandler has found himself in a unique situation over this last portion of his career. Chandler's name seems to always be floating around in trade rumors but despite this, the swingman has stayed put in Denver thanks to a long-term deal he signed with the club nearly two summers ago.
Chandler certainly has the abilities to serve as a full-time starter in this league but he has spent a good chunk of his prime in a backup role to Danilo Gallinari with the Nuggets.
Again this year, we saw Chandler be brought up in trade speculation prior to the deadline. With a murky future, Chandler may not only switch teams, but the 10-year veteran has also decided to get new representation and part ways with Jay-Z's Roc Nation with whom he signed in 2015. Following from ESPN's Chris Haynes:
Denver forward Wilson Chandler and Roc Nation have parted ways, league sources tell ESPN. Will be repped by Excel Sports.

— Chris Haynes (@ChrisBHaynes) May 24, 2017
Chandler will now be represented by Excel Sports after splitting with Roc Nation who have multiple other NBA players under their agency such as Kevin Durant and Willie Cauley-Stein.
A couple of the more notable teams that inquired about the availability of Wilson Chandler earlier this season were the Los Angeles Clippers and Oklahoma City Thunder. On the season, Chandler started 33 games and posted career-high averages of 15.7 points per game and 6.5 rebounds.
Chandler switching representation shouldn't affect his future on the court, but his role with the Nuggets moving forward is worth keeping tabs on.