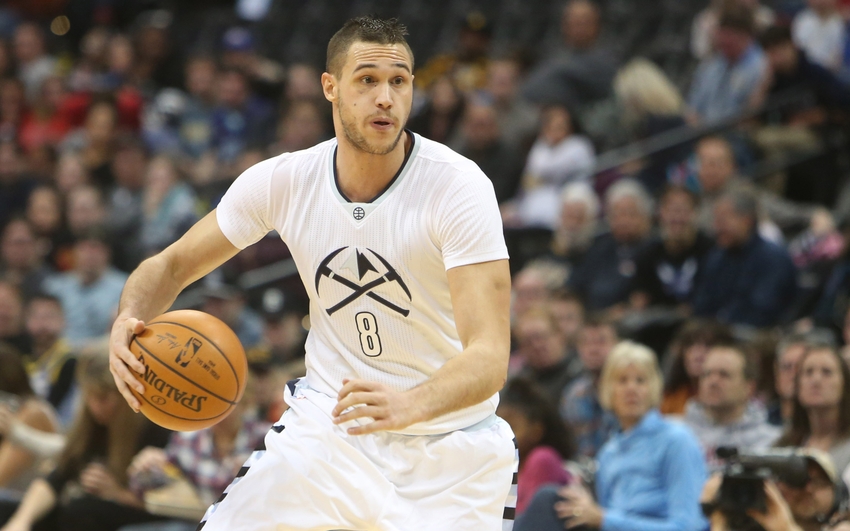 The Denver Nuggets have a shot at the playoffs this season. They hold a 2.5 game lead over the New Orleans Pelicans, now the favorite to swoop in and get the eighth seed.
But the Nuggets' wishes for the postseason are not going to have an impact on their trade decisions ahead of Thursday's deadline. According to ESPN's Zach Lowe, Denver is still searching for suitors for its two veteran forwards with a set price established for them:
The Nuggets, for their part, are seeking a lottery-protected first-round pick and swap rights on another pick for Danilo Gallinari and Wilson Chandler, sources say. They want that No. 8 spot in the West, but they think they can get it even if they surrender one of those guys.
The Nuggets have already been active this trade season, having moved Jusuf Nurkic and a pick to get Mason Plumlee.
Trading Gallo or Chandler (or both) would allow them to get picks back, giving them the ability to either draft players more in line with the timeline of their core or the ability to make a trade for a bigger name.
Lowe's report probably takes the Clippers out of the running for Chandler despite previous reports about their interest. The Clippers do not have control over their draft picks until 2021 due to two trades and the Stepien Rule. The Thunder, another rumored suitor, are in a similar situation.
Gallinari and Chandler are both great, versatile forwards. A lot of teams (dare I uninformatively mention the Pacers or Rockets)should be lining up to trade for them ahead of the playoffs.