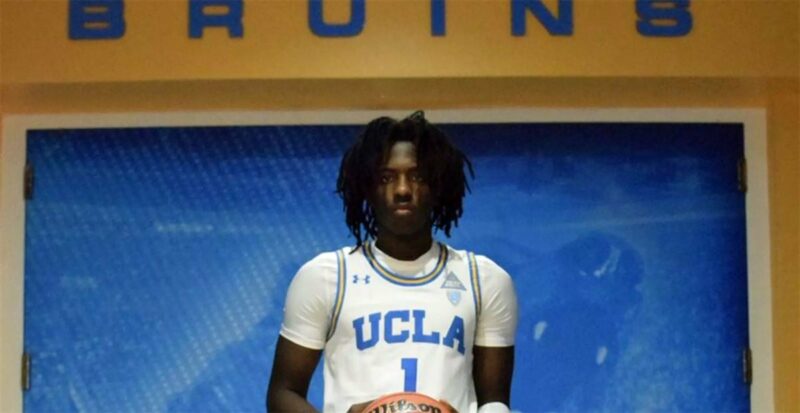 The UCLA Bruins will be without freshman shooting guard Will McClendon for the season after he tore his ACL the school announced. McClendon was a top 60 recruit in the 2021 recruiting class and was probably going to play some type of role on a loaded Bruins team this year. The team retained most of its talent from last year's Final Four team, so this loss may not hurt the team too much. Will McClendon should be good to go next year when the Bruins take the court.
UCLA freshman Will McClendon has suffered a torn ACL and will miss the 21-22 season, per a school spokesman. Top-100 recruit.

— Jon Rothstein (@JonRothstein) September 24, 2021
UCLA freshman guard Will McClendon sustained a torn ACL in his left knee and will be out for the 2021-22 season. He suffered the injury during a team workout (Friday, Sept. 17). Info I received via UCLA staff. But first reported by @latbbolch.

— Tarek Fattal (@Tarek_Fattal) September 24, 2021
McClendon was one of two recruits coming into UCLA this year and was expected to at least get some minutes. The other recruit was five-star small forward Peyton Watson who will still be playing for the team this year. Will McClendon is a 6'3″ and 190-pound shooting guard with potential NBA talent. This injury is unfortunate, but next year there should be way more minutes for the young guard on the Bruins.
UCLA commit Will McClendon, junior at Bishop Gorman. pic.twitter.com/47xKuxvZIQ

— eric sondheimer (@latsondheimer) February 2, 2020
Injuries are never fun to see, but at least this won't affect more than one season for Will McClendon. He should be able to recover and be ready with more than enough time for the Fall of 2022. We here at Def Pen Sports hope to see the guard healthy and back on the court next year.