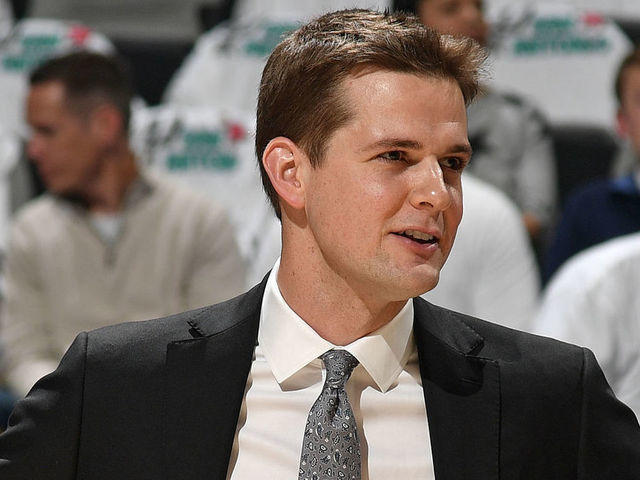 The Utah Jazz has agreed to terms with Boston Celtics assistant coach Will Hardy to be the franchise's next Head Coach. Hardy, 34, is now the youngest active Head Coach in the NBA. His deal with the Jazz is reportedly a five-year deal. Utah Jazz CEO Danny Ainge led the search for a new Head Coach after Quin Snyder informed the team he was stepping away after eight seasons with the franchise. Hardy has spent time as an assistant coach with the Boston Celtics and San Antonio Spurs.
Jazz CEO Danny Ainge and his front office underwent an extensive coaching search process that included former head coaches, top assistants, G League coaches and former players. Will Hardy — the top assistant on Ime Udoka's Boston staff — emerged as the strong frontrunner. https://t.co/NamLf1lOZ3

— Shams Charania (@ShamsCharania) June 28, 2022
The Utah Jazz are in a weird spot with players good enough to make the NBA Playoffs, but clearly not in a position to win an NBA Championship. New Head Coach Will Hardy will be tasked with taking the team in a new direction. For now, Donovan Mitchell and Rudy Gobert are still the cornerstones of the team and with them, they will be in the 2023 NBA Playoffs. Utah would like to be more competitive this time around.
28% of current head coaches worked or played under Gregg Popovich in San Antonio:

Ime Udoka
Mike Budenholzer
Monty Williams
Steve Kerr
Taylor Jenkins
Doc Rivers
Mike Brown
Will Hardy

Absolute legend. pic.twitter.com/HyXkSEMJqs

— StatMuse (@statmuse) June 28, 2022
The biggest decisions for the franchise will now revolve around the players on the roster. Largely it will depend on if the team is looking to get better with their current roster or begin the long process of rebuilding the roster. Time will tell and Def Pen Sports will report on the team's actions.