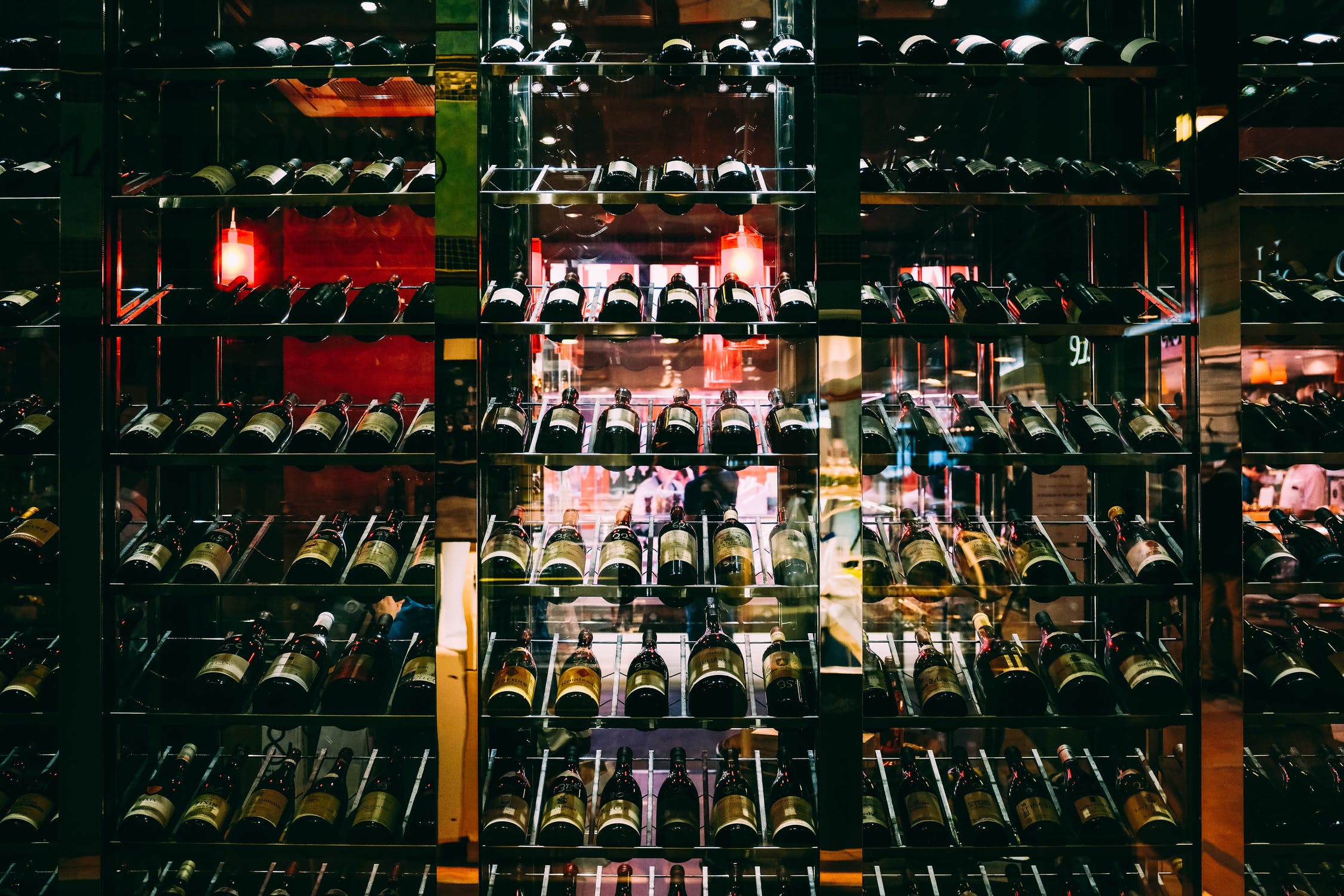 Every bottle of wine, whether five or five hundred of them stashed in your home, need proper storage so that it does not go bad. Compromising its taste before you get the chance to get a sip is straight-up disappointing. Lucky are those who can afford a personal wine cellar that keeps their stash fresh until it is ready to be consumed.
Despite common belief, not all wines improve their taste over time. All wines go through a short aging process, but only a few can improve their taste further once bottled. Other types are best consumed a few years after its release in the market. However, there are ways to protect your bottle of wine from going bad through proper storage.
Environmental elements such as direct sunlight, varying temperatures, and sound vibrations can ruin the taste of your wine. However, you can experience these problems with terrible storage conditions. Disturbing wine sediments may reduce its flavor and ruin its color, overall taste, and aroma.
To be frank, a wine cellar is the best option to store these savory drinks. But we can all agree that not everyone has the luxury of owning their personal cellar. Wine can still be kept fresh to maintain its taste even when you store it in other places around your house. Here are a few suggestions on where to keep your sweet stash of wine.
Cool Cupboard
The most well-known rule in wine storage is to keep it away from direct sunlight. If you do not have a wine refrigerator or other luxurious storage space, the most basic way to store your wine is in a cool cupboard. Avoid keeping them out on kitchen counters or above refrigerators as these places expose your bottles to uncontrolled temperatures.
Keeping your bottle of wine on the kitchen counter seems convenient and makes quite the impression when you have guests come over. But it is not entirely advisable, especially if you have large windows that allow direct sunlight to shine over your stash. Room temperatures in open areas can quickly rise and fall every now and then, depending on the weather.
You want to store your bottle in a place where the temperature is as consistent as possible. A cool cupboard free from mold, dampness, and direct sunlight should do the trick. Try storing your bottles on their side to allow the liquid to moisten the cork. This prevents the cap from drying out and allowing too much air to enter the bottle.
Wine Coolers
As we have mentioned time and time again, temperature plays an immense role in your wine's taste. Storing your bottles in areas where it might be too hot or too cold affects your stash quality. Warmer temperatures affect the aging process by speeding them up dramatically. Thus, it is best to keep it at cooler temperatures.
The best way to regulate and ensure that you are properly storing your fresh bottles is through a wine cooler. Do not keep them in the fridge as your refrigerator's average temperature might be too cold for your wine. You can store them for short periods, preferably before opening them up for a drink.
Storing in cabinets under your kitchen counters might be an ideal plan considering the light reach and temperature changes. However, built-in wine refrigerators possess the appropriate conditions to keep your stash fresh. These convenient appliances regulate temperature and humidity to prevent it from ruining your wine during long periods.
If you have a knack for modest wine collections, then having one of these installed in your homes should be your great investment. You can opt for an under the counter wine cooler to give your kitchen a streamlined appearance. This gives you a convenient way to store your bottles without worrying about changing temperatures compromising the taste.
Wine Racks
Wine racks can come in a bunch of different shapes and sizes. Some designs help you take twelve bottles from inside the cupboard and onto your table, still perfectly arranged. Some serve dual purposes, such as keeping a few bottles secure when locked up, then you can open it to serve as a display holder that looks nice on the dinner table.
Other wine racks can serve as a dangling decoration. Attach the metal attachments sturdily on your ceilings or beams, and let them hang beautifully in your home. Explore various designs such as wall and ceiling mounted racks or portable ones that you can keep in the cupboard and other storage cabinets.
Ensure that when you are using mounted racks, make sure they are sturdy. Of course, you do not want your bottles crashing to the floor all of a sudden. Stock up on drills, adhesives, screws, and be sure to regularly check up on the condition of your installed wine racks.
It is important to note that wine racks offer an open storage option. Therefore, you should still be careful where to place them. Avoid putting them in areas where there is direct sunlight. Take note of environmental factors that may potentially ruin your wine's taste.
Some Tips and Tricks
It does not matter if you are a casual drinker with a few bottles here and there, or a true wine lover with a wide collection. Proper wine storage is essential to ensure that your stash stays fresh and maintains its quality. Here is a summary of the essential tips to keep your loved beverages cool, and relatively delicious.
Avoid storing them on top of refrigerators and kitchen counters where they may be exposed to sunlight or lighting fixtures.

Try to keep them in controlled temperatures at all times. 

Prolonged storage under room temperatures is not advisable. 

Keeping them in your refrigerator for too long is also inadvisable.

Do not store your wine upright for too long. The best way to store them is at its side. 

Aside from temperature, make sure to also keep an eye on the humidity of the area where you are storing your bottles.

Protect your wine from vibrations such as jostling, regular shaking, and rapid movements.
Wine sediments may be disturbed by various factors so it is important to note the proper do's and don'ts. The best environment may be a cool and dark cellar, or an actual wine cooler. Improper storage will just lead you to a sip of disappointment. Overall, every wine deserves proper care to ensure that you get that satisfactory taste from a freshly opened bottle.