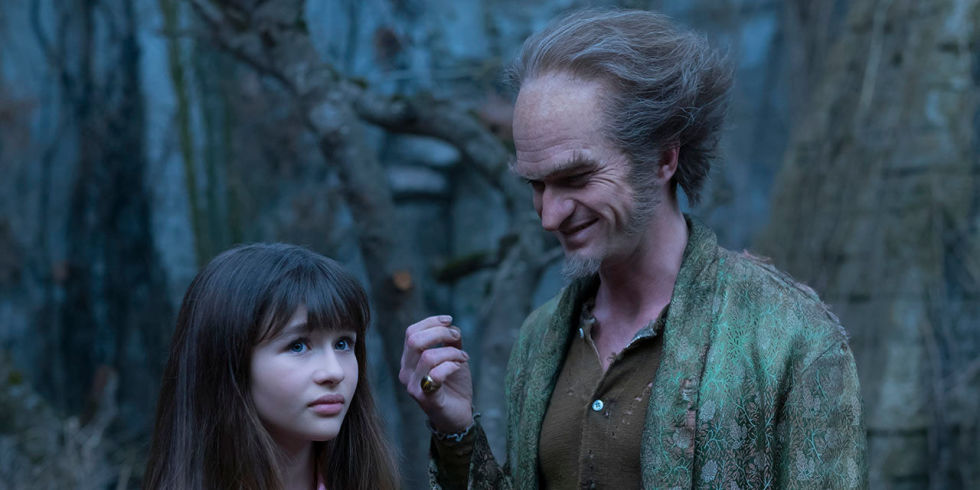 March brings about new life, new vegetation and a new spring for you to do your annual 'spring cleaning'. Netflix will be doing its own cleaning by doing a little bit of 'in with the new, out with the old', especially when it comes to their Netflix Originals and movies. Without further ado, everything to watch on Netflix this March!
Netflix Originals
Jessica Jones – Season 2

Jessica Jones is back as New York City's tough-as-nails private investigator. Although this time, the case is even more personal than ever before. Fueled by a myriad of questions and lies, she will do whatever it takes to uncover the truth. The kick-ass woman that's a part of the Defenders comes back to action on March 8th on Netflix.
A Series of Unfortunate Events – Season 2

More isn't always better. Sometimes it's much worse. March 30th, get ready for more villains, more schemes, more peril, more orphans and more intentional fires. It's really going to be quite dreadful. We can't wait. Lemony Snicket's 'A Series Of Unfortunate Events' returns for its' 2nd season and everyone is wondering what will happen to the Baudelaires.
Love – Season 3

From the creators of Friend, this is 'Love'. Or is it? Love Season 3, the final season, premieres March 9 on Netflix. Starring Paul Rust as Ross Gellar 2.0 and Gillian Jacobs (best known for her role in Community) 'Love' is returning for it's 3rd season and fans are interested to see how Rust's character finds a way to mess up 'love', quite similarly to Ross.
Netflix Original Movie of The Month
The Outsider

An American soldier imprisoned in postwar Japan enters the dark world of the yakuza, adopting their way of life in repayment for his freedom. This movie has received a lot of heat and backlash because of being yet another notch in Hollywood's 'Whitewashing' belt and it will be interesting to see how viewers react to this. If Leto strikes out on this movie, maybe this will spark a change amongst whitewashers.
The Full List
March 1st
300 (2006)
21 Thunder (Season 1)
2307: Winter's Dream (2016)
Adel Karam: Live from Beirut (2018) – Original Standup
Adventureland (2009)
Algo Muy Gordo (2017)
Alpha and Omega (2010)
Battle Drone (2017)
Beerfest (2006)
Casino (1995)
Cruel Intentions (1999)
Cruel Intentions 2 (2000)
Cruel Intentions 3 (2004)
Deathgrip (2017)
Forgetting Sarah Marshall (2008)
Ghostbusters (1984)
Ghostbusters II (1989)
Gridiron Gang (2006)
Guess Who (2005)
Hostage (2005)
I Am Number Four (2011)
I Now Pronounce You Chuck and Larry (2007)
Jackass: Number Two (2006)
Land Gold Women (2011)
Law & Order: Special Victims Unit: The Eighteenth Year
Martian Child (2007)
Moon (2009)
People Like Us (2012)
Revolutionary Road (2008)
Stuart Little 3: Call of the Wild (2005)
The Brothers Grimm (2005)
The Bucket List (2007)
The Descent (2005)
The Descent: Part 2 (2009)
The Experiment (2010)
The Fifth Estate (2013)
The Gift (2015)
The Lazarus Project (2008)
True to the Game (2017)
Untraceable (2008)
Up in the Air (2009)
Wet Hot American Summer (2001)
Women at War 1939-1945
Credit: Universal Pictures
Robert DeNiro and Sharon Stone star in Casino.
March 2nd
B: The Beginning (Season 1) – Original Anime
Girls Incarcerated (Season 1) – Original
Flint Town – Original Documentary
Ladies First – Original Documentary
Les Affames – Original Movie
Malena Pichot: Estupidez Compleja
Natalia Valdebenito: El Especial
March 4th
Expedition China (2017) Disney Early Release
The Joel McHale Show With Joel McHale (Episode 3) – Original
March 5th
F*&% the Prom (2017)
The World's Most Extraordinary Homes (Season 1)
Voltron: Legendary Defender (Season 5) – Original Series
March 6th
Borderliner (Season 1)
Gad Elmaleh: American Dream
Benji (1974)
For the Love of Benji (1977)
March 7th
Aftershock (2012)
March 8th
Marvel's Jessica Jones (Season 2) – Original
Bad Guys: Vile City (Season 1)
Ladies First (2017)
March 9th
Love (Season 3) – Original Series
Trolls: The Beat Goes On (Season 2) – Original Series
Collateral (Season 1) – Original Series
My Next Guest Needs No Introduction with David Letterman: Malala Yousafzal – Original
Nailed It (Season 1) – Original Series
The Outsider (2018) – Original Movie
March 10th
Septiembre, Un Llanto En Silencio (2017)
March 12th
Kygo: Live at the Hollywood Bowl (2016)
Troy: The Odyssey (2017)
Children of the Whales (Season 1) – Original Anime
March 13th
Ricky Gervais: Humanity – Original Standup
Terrace House: Opening New Doors – Part 1 – Original
Stretch Armstrong: The Breakout (Season 1) – Original
March 15th
Jackass 3.5: The Unrated Movie (2011)
Power Rangers Ninja Steel: Season 1
Tabula Rasa: Season 1
The Hollywood Masters: Season 2
March 16th
Benji (2018) – Original Movie
On My Block (Season 1) – Original Series
Wild Wild Country – Original Documentary
Take Your Pills – Original Documentary
Edha (Season 1) – Original Series
Spirit Riding Free (Season 4) – Original Series
The Legacy of a Whitetail Deer Hunter (2018)
March 19th
In Search of Fellini (2017)
March 20th
The Standups (Season 2) – Original Series
100 Years: One Woman's Fight for Justice (2016)
March 21st
Conor McGregor: Notorious (2017)
March 23rd
Game Over, Man! – Original Movie
Alexa & Katie (Season 1) – Original Series
The Defiant Ones (Season 1) – Original Documentary
Requiem (Season 1) – Original Series
The Mechanism (Season 1) – Original Series
Roxanne Roxanne – Original Movie
Dinotrux Supercharged – Original Series
SWORDGAI The Animation (Part 1) – Original Series
March 24th
Red Trees (2017)
March 27th
Men on a Mission: 2018
March 28th
50 First Dates (2004)
Little Women (Season 1)
Never Back Down 2: The Beatdown (2011)
The Art of War (2000)
March 30th
Rapture – Original Documentary
A Series of Unfortunate Events (Season 2) – Original Series
First Match- Original Movie
Happy Anniversary Original Movie
The Titan Original Movie
Reboot: The Guardian Code (Season 1) Original Series
Miraculous: Tales of Ladybug & Cat Noir (Season 2, Part 1) Original Series
Sofía Niño de Rivera: Selección Natural – Original Standup
Trailer Park Boys (Season 12) Original Series
Trump: An American Dream Netflix Original Docuseries
March 31st
Let Me In (2010)