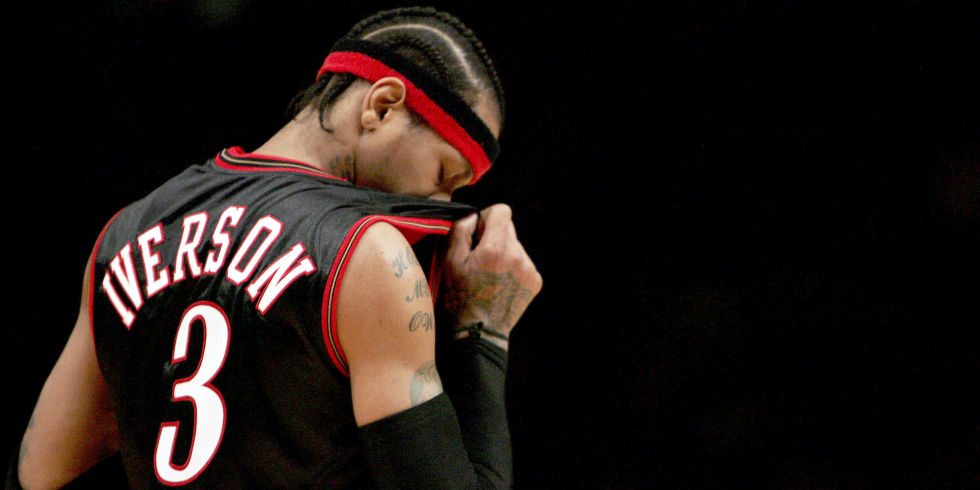 Allen Iverson is one of not only the best players of the last 20 years, but also one of the best players of All-Time. The Philadelphia 76ers legend did some amazing things during his time in the NBA including winning the MVP, a multiple time scoring champion and even reinvent the crossover dribble.
One thing Iverson does want people to know is what it took to get there. His struggle, commitment, and perseverance through any situation made him who he is today.
Iverson's beginnings were rough but the parts in his life that made him a man, a father, and a husband are some things most people don't know about when you do a simple google search and check out his Wikipedia page.
In and out of jail, constantly combating critics and competing on the basketball court night in and night outset Iverson apart from many people. He was both a hero to many and a villain to others, whether he liked it or not, Allen Iverson was a figure in the basketball world who will be remembered for his moments of strength and weakness.
This Showtime documentary once again takes us deep inside the mind, life, and career of one of the best players to ever touch the NBA hardwood. Last time it was Kobe Bryant in the'Kobe Bryant's Muse' documentary and now, the pound-for-pound greatest ever shares his life with everyone.