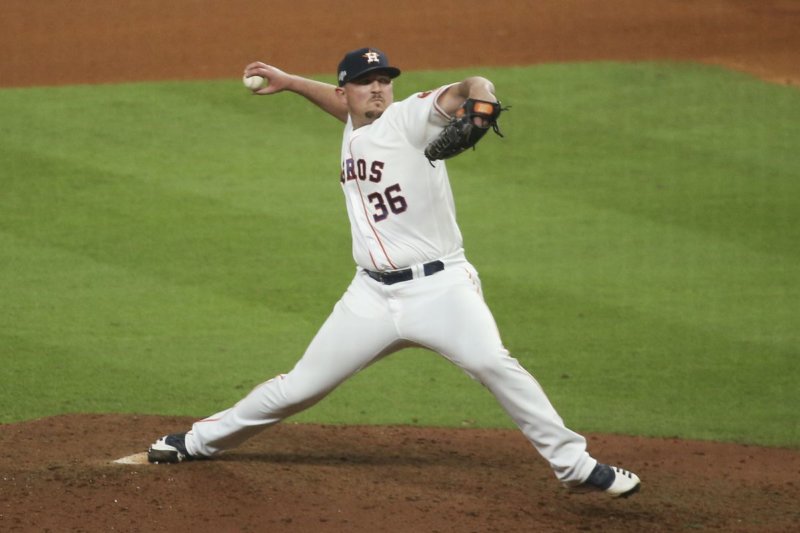 Just a few months after surrendering the runs that would ultimately cause the demise of the 2019 Houston Astros, closer Will Harris will join the team that defeated him. The Washington Nationals have bolstered down their backend bullpen by bringing in Will Harris on a three-year, $24 million contract. Ken Rosenthal of The Athletic reported the two sides coming together on the agreement as well as reporting the financials.
Free-agent reliever Will Harris is in agreement with the #Nationals on a multi-year deal, sources tell The Athletic.

— Ken Rosenthal (@Ken_Rosenthal) January 3, 2020
In 2019, Harris was a central piece of the Astros back end, pitching in sixty-eight games for a total of sixty innings of work. Harris boasted a 1.50 ERA, 0.93 WHIP, and sixty-two strikeouts while also managing to register four saves. The Astros have their own problems to deal with, with Major League Baseball investigating them for sign stealing, and Harris opted to find a new team, and the 2019 World Series champions were the best fit. The thirty-five-year-old has been in the league for eight years with the Colorado Rockies, Arizona Diamondbacks, and the Astros.
The Nationals back end of the bullpen now houses Sean Doolittle, Hunter Strickland, Tanner Rainey, and Harris. In 2019, Daniel Hudson was acquired and became one of the battery mates in the back end of that bullpen, but that shocked the world and took home the World Series victory. Harris is one of the biggest reliever names to sign this offseason with Will Smith being the biggest, signing with the Atlanta Braves just hours into free agency.