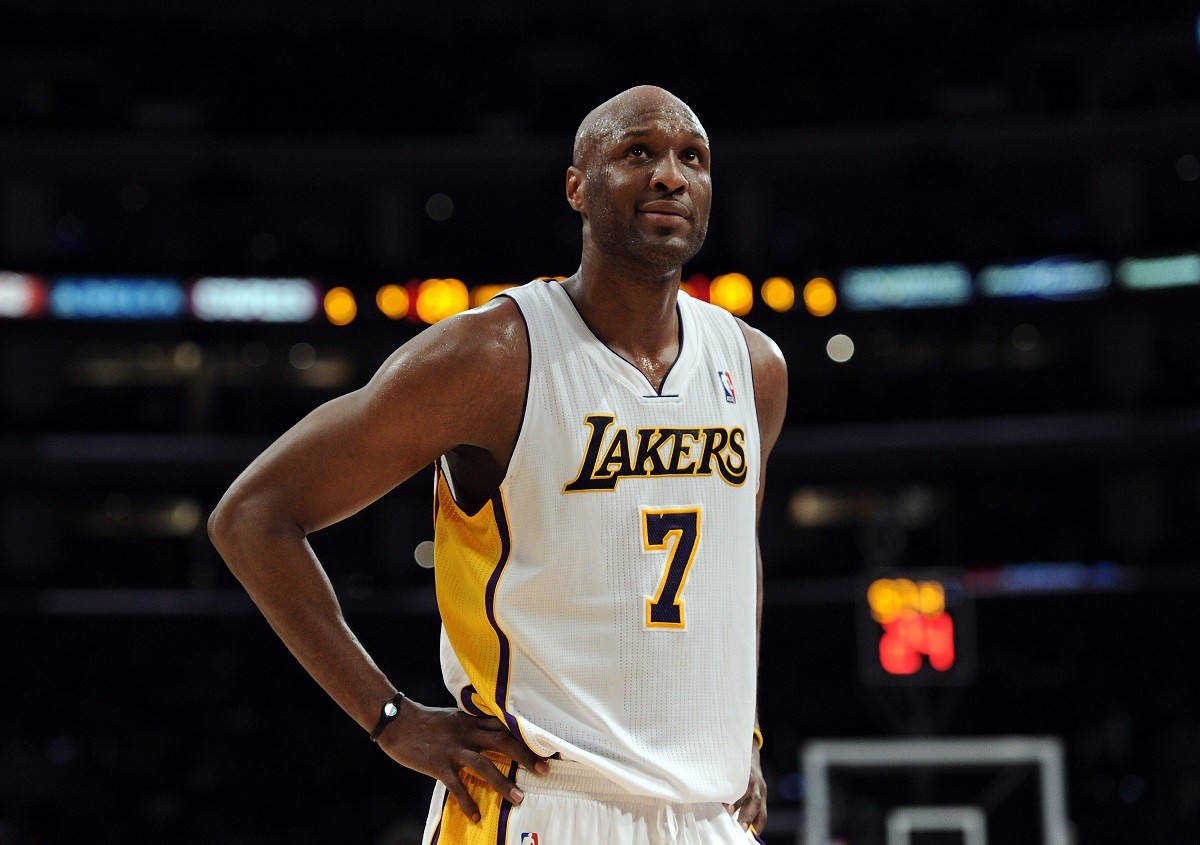 Former NBA star Lamar Odom is fighting for his life in a Las Vegas hospital right now. Reportedly, Odom was found unconscious at a Las Vegas brothel and now he's connected to all kinds of medical assistance, including a breathing machine. As more news comes out, there are fingers being pointed aplenty at different people including the names of his famous ex-wifes family instead of trying to support Odom and what he's going through right now.
Bottomline is, Odom is on life support and it appears as the details are being released, the information sounds a lot more grim.
Following courtesy of Francesca Bacardi and Ken Baker of E!.
A source inside Sunrise Hospital in Las Vegas tells us that "drugs were found in his system," and doctors are treating the situation as an "overdose." Lamar remains unconscious and on a ventilator but is still alive. It also appears that the former Los Angeles Lakers player suffered from a "loss of oxygen but also possible stroke."

"So, likely there's brain damage, but they're not sure how much," the source adds. "Virtually every drug imaginable was found in his system."

Lamar appears to have suffered an "ischemic stroke," which is caused by a blood clot preventing blood flow to the brain. This type of stroke is often associated with a cocaine overdose, among other drugs. Our source adds that Lamar "had been partying since Friday."
Everyone at Def Pen is praying for Lamar Odom and hoping he will wake up and be better than ever, bringing joy and happiness to the world once again.