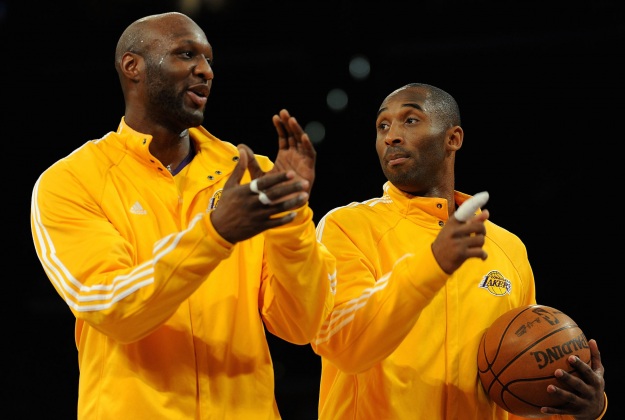 According to TMZ, Lamar Odom is currently fighting for his life after being found unconscious at the Love Ranch South in Nevada on Tuesday. Odom is reportedly in critical condition and being airlifted to a Las Vegas hospital for treatment.
Odom, 35, checked into the hotel to party over the weekend. He was allegedly taking an herbal substitute for Viagra. Odom was found in his room, unconscious, with mucus-like fluid coming from his nose and mouth. Doctors had to intubate Odom at the hospital because he couldn't breathe on his own.
Odom is a two-time NBA champion with the Los Angeles Lakers in 2009 and 2010. The last full season Odom spent in the NBA was with the Los Angeles Clippers in 2012-13. Odom was granted a deal by the Knicks in 2014, but was waived a few months after.
We wish LO a quick and extensive recovery.