Scott Machado has been a huge surprise for the Wizards in their Summer League action while doing all he can to show he can be John Wall's primary backup. Every game, he competes the entire game and constantly shines as one of the best players on Washington's team.
As Summer League standout Seth Curry was driving to the rim, Machado stole the ball, pushed to the other end of the court, and finished a pretty wild layup. The played was definitely something Wall would have done the exact same way, which is perfect for a point guard trying to fit into a system as a backup.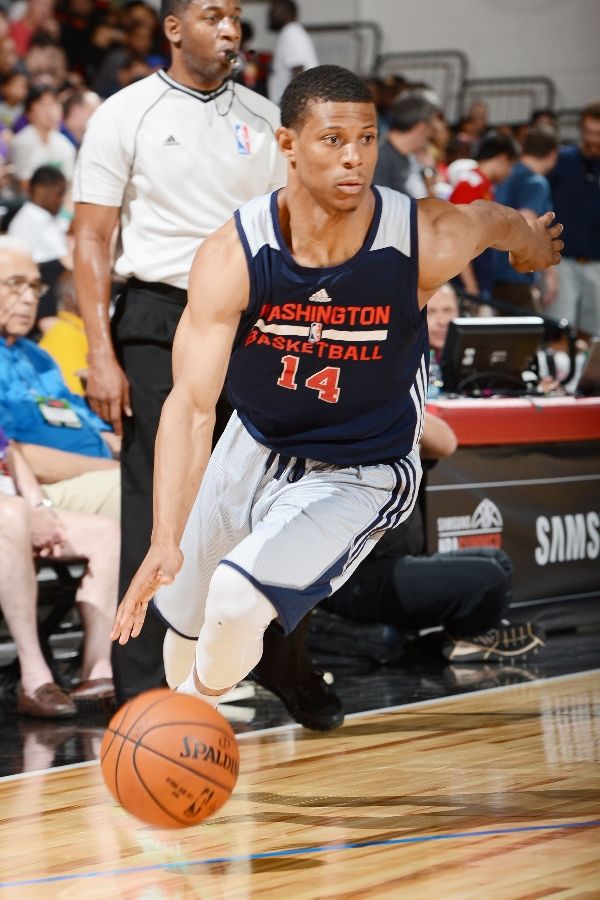 There is a big chance Machado could earn himself a training camp invite with the Wizards or another team due to his outstanding play thus far in Summer League. Washington still has one more roster spot that he could potentially fill on their 15-man roster as long as he continues to impress.
The Wizards will play against the Denver Nuggets in their Summer League finale, so each player has one last chance to showcase their talents. For Machado, the game could determine how many, if any, training camp invites he receives.