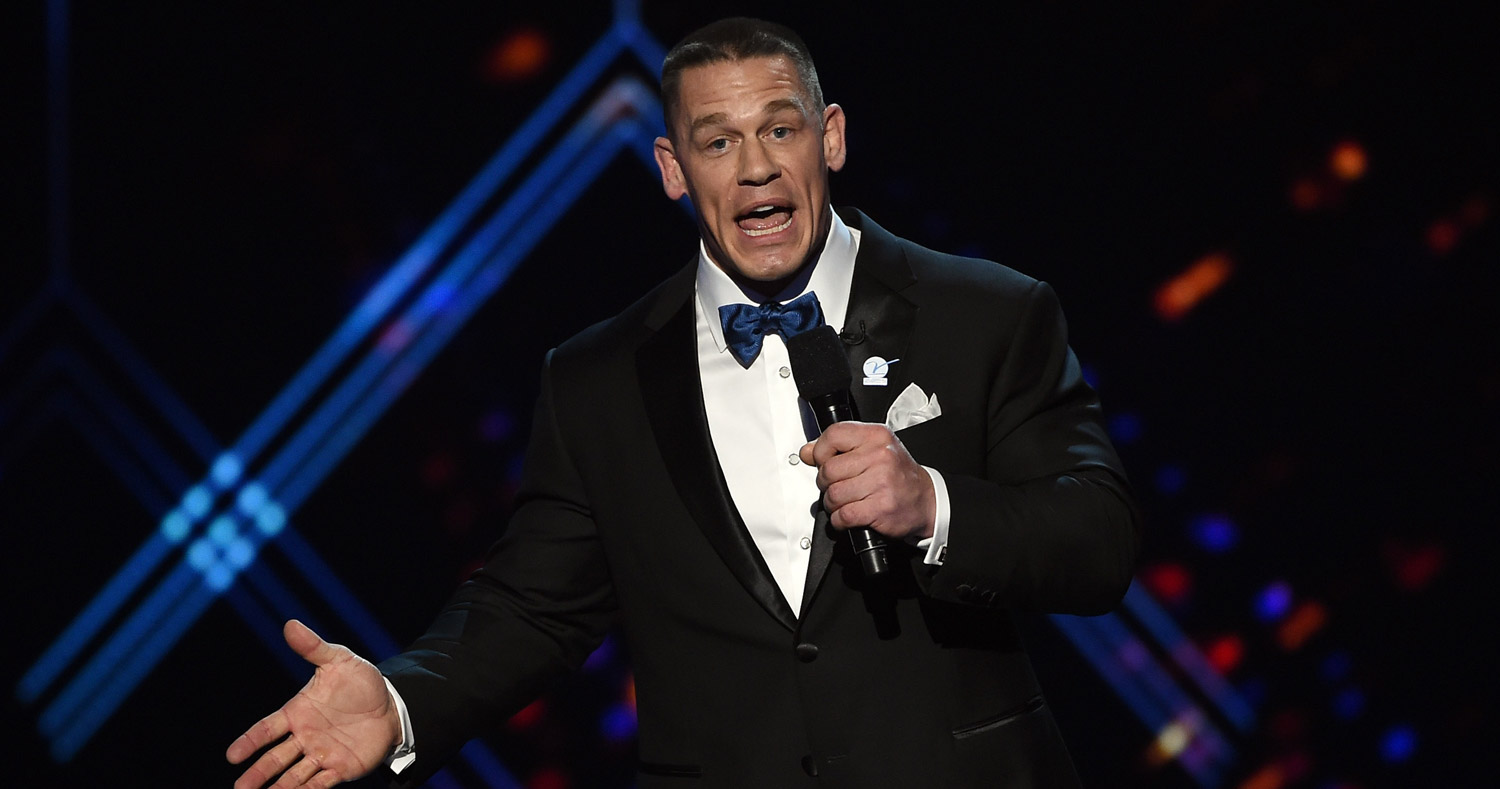 John Cena is hosting the ESPY's? There's no way this can go well. If you thought that, oh man were you very, very wrong.
The 15-time WWE Champion has done it all throughout his professional career. Headlined Wrestlemanias, won a litany of awards, he's hosted television programs and most notably, he has the distinct honor of being the person who has granted the most wishes through the 'Make-A-Wish' foundation. John Cena has done it all, except host an award show.
Cena came into the award show admittedly terrified. For the 2016 ESPY Awards, many were probably expecting him to fall flat on his face. After all, the last two years, Drake killed it as host Joel McHale killed it as hosts so Cena had some high expectations. Not to mention right before Cena went on stage there was a very powerful message delivered. Carmelo Anthony, Dwyane Wade, Chris Paul and LeBron James spoke to the viewing audience about gun violence and trying to change it in America.
Luckily for the ESPY's and the WWE, John Cena delivered.