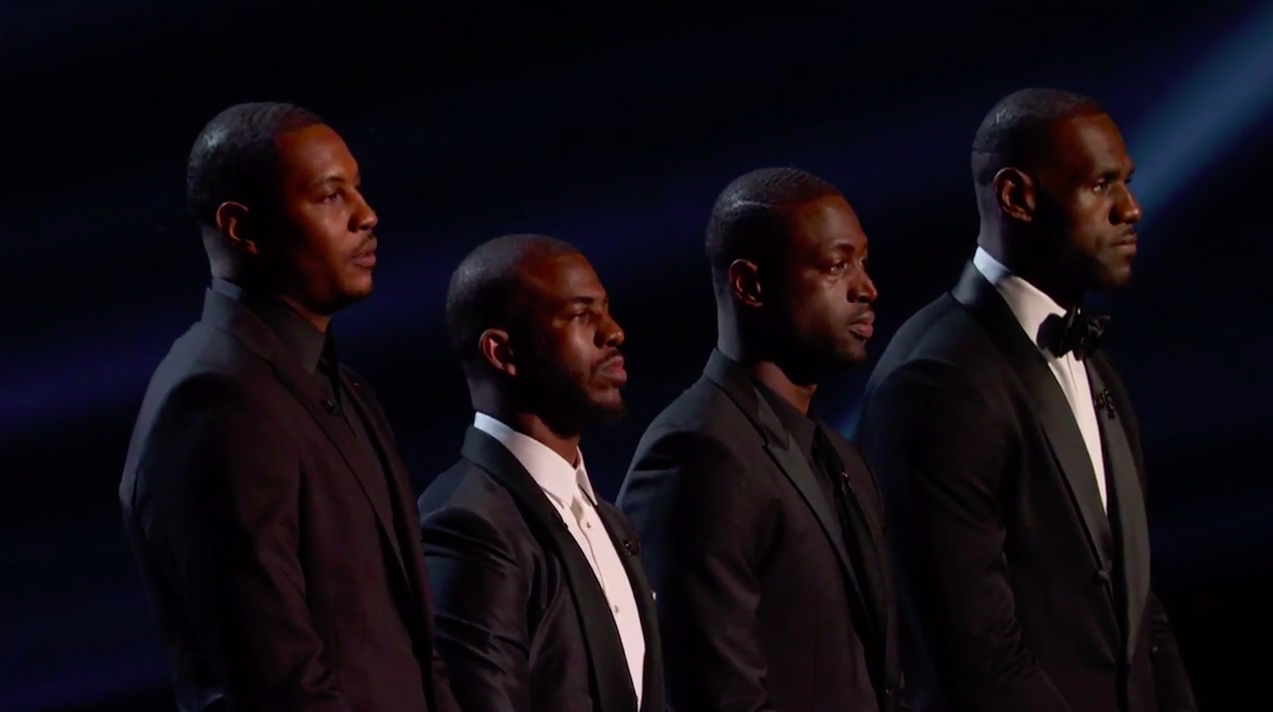 The 2016 ESPYS began with a strong message. NBA stars Carmelo Anthony, Chris Paul, Dwyane Wade and LeBron James took to the ESPYS stage to talk about recent incidents going on in the country. Carmelo Anthony has been the one person who has been the most outspoken about recent tragedies throughout America. Melo has stated he wants athletes to stand up and use their platform to talk about making a difference. Well, he got his wish.
The foursome strayed far away from their banana boat escapades and got serious. They talked about making change.
Beyond everything else, this stand by four of the most powerful athletes in the NBA should send waves not only throughout the sports world but through out country. For these four men to talk about issues in the country, using their platform in front of the whole world, has to mean something. Now, only time will tell if there is a difference made when it comes to gun violence, race relations and making a change in our country.
According to TJ Holmes, a news anchor and correspondent for ABC and Good Morning America, the four men approached ABC to do this to start the show.
The start of the show was not a network idea. LeBron, Carmelo, CP3, and D-Wade approached the network and asked to open the show. #ESPYS

— T.J. Holmes (@tjholmes) July 14, 2016