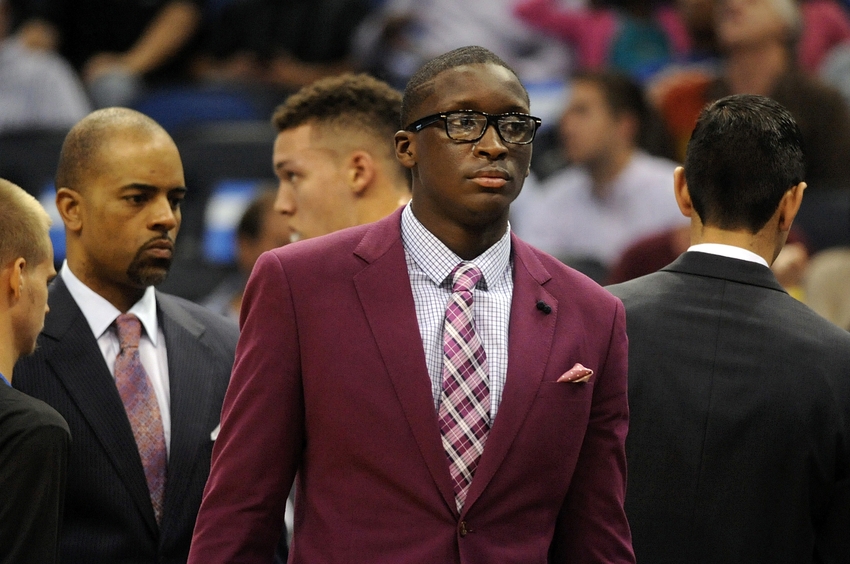 Sporting events are now being faced with genuine dilemma when it comes to the national anthem. This is a result of the recent protest by NFL quarterback Colin Kaepernick, who chooses to kneel during the national anthem as opposed to acknowledging the flag with the traditional stance.
Kaepernick's NFL peers, including his teammates, have been led to either support or criticize his stance. With the NBA season approaching, players in support of Kaepernick's stance may begin to follow suit in the protest of the national anthem.
Oklahoma City Thunder guard Victor Oladipo fully believes that will be the case, talking to Complex Sports:
Oh, no question. I truly believe it will. Because at the end of the day it's a sport, and people are gonna be looking at some guys in the NBA to see what they're gonna do as well. At the end of the day you just control what you can control, so your opinion is your opinion, that's the beauty of the United States, so, do whatever you feel is best that will help you do whatever you believe.
Warriors players Stephen Curry, Kevin Durant, and Draymond Green have all since spoken out in support of Kaepernick's protest. Stephen Jackson, who is reportedly looking to make his way onto the Warriors roster in training camp, has confirmed that he will take part in protesting the national anthem should he have the chance to do so.
Kaepernick has shed new light for his professional peers in terms of how to express their beliefs. This past year has been a significant time for professional athletes getting involved in social issues, perhaps even led by NBA players like Carmelo Anthony, LeBron James, Dwyane Wade, Chris Paul, and others who have been adamant about using their platform to help influence solutions to these issues.
Oladipo or any other NBA player might take into account the actions of Kaepernick and opt to take part in a protest of their own. As Oladipo iterated, it's within their rights. Depending on how strongly NBA players carry out this particular protest, what Kaepernick has started could turn out to be an everlasting trend.