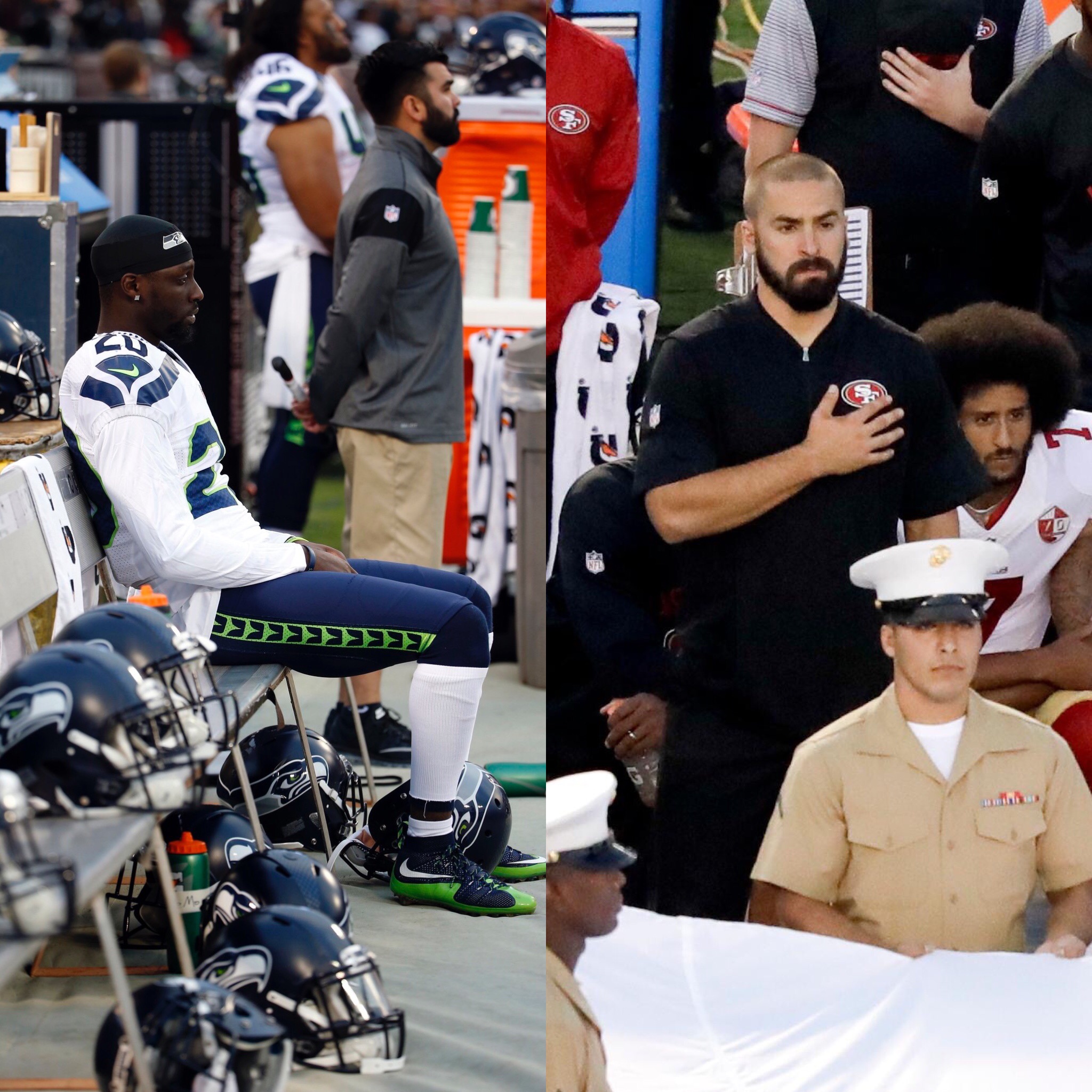 Colin Kaepernick made a declaration earlier this week. He was going to once again not stand for the National Anthem. Everyone was ready for that. But what people might not have been ready for is two other NFL players also joining Kaepernick in not standing.
While everyone is just getting over the drama over Kapernick's socks, a pair he has worn before in the past with no issue from anyone, there were still some NFL games to be played on the final week of the NFL's preseason campaign. As expected, Kaepernick did not stand during the anthem and his teammate, safety Eric Reid, joined him by taking a knee.
Afterwards, it was reported that Kaepernick and Reid embraced. Colin proceeded to start the game against the San Diego Chargers and drove down the field to score a touchdown on the first drive of the game.
Meanwhile, a little further north on the California coast the Oakland Raiders hosted the Seattle Seahawks. As that game was also getting slated to kick-off right around the same time as the Chargers and 49ers another protest took place. Seahawks cornerback Jeremy Lane sat during the playing of the national anthem.
#Seahawks DB Jeremy Lane sat during the national anthem in Oakland. pic.twitter.com/eq1QnVZoZQ

— Rob Lopez (@R0BaTO) September 2, 2016
Now there are three NFL players not standing during the playing of the national anthem. The two men who joined Kaep by not standing might not be the biggest names but it could continue the discussion about injustices in America.