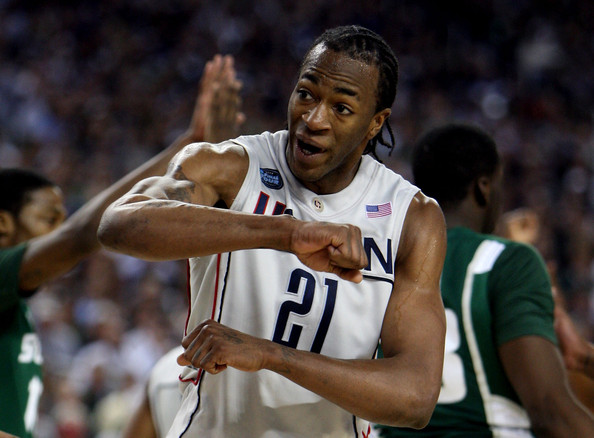 The basketball world received heartbreaking news on Wednesday with the announcement that former UConn Basketball Star Stanley Robinson had passed away at the age of 32. He was a member of the 2008-2009 Huskies team that reached the Final Four with a freshman Kemba Walker on the team. This is a heartbreaking moment for his family and for the college basketball world.
The UConn Basketball family grieves the loss of a great player and an even greater person, Stanley "Sticks" Robinson. Our thoughts and prayers are with Stanley's family at this difficult time ?

Rest In Peace, Sticks. pic.twitter.com/ihm5z0h1OK

— UConn Men's Basketball (@UConnMBB) July 22, 2020
Robinson was a second-round pick in the 2010 NBA Draft and was selected by the Orlando Magic. He spent most of his professional career playing basketball in South America. The last team he played for was Español de Talca in the country of Chile. Robinson had a rocky but ultimately successful career with the UConn Huskies under legendary head coach Jim Calhoun. He will best be remembered for his accomplishments with the Huskies' program.
Stanley Robinson spent the first semester of the 2008-09 season working at a scrapyard in Willimantic to prove to Jim Calhoun he had the discipline to be let back on the team. In the second semester he avg 14.8 ppg and 8.4 rpg in the tourney to lead UConn to the 2009 Final Four. https://t.co/IErQyQDSGx

— Rob Dauster (@RobDauster) July 22, 2020
Robinson totaled 1,231 points, 776 rebounds, and 130 blocks in his career with the Uconn Huskies. He will best be remembered for his determined attitude and passion for the game of basketball. Events like this are never easy to process and hard to deal with when they arise. We here at the Def Pen team will continue to keep Robinson's friends and family in our thoughts.