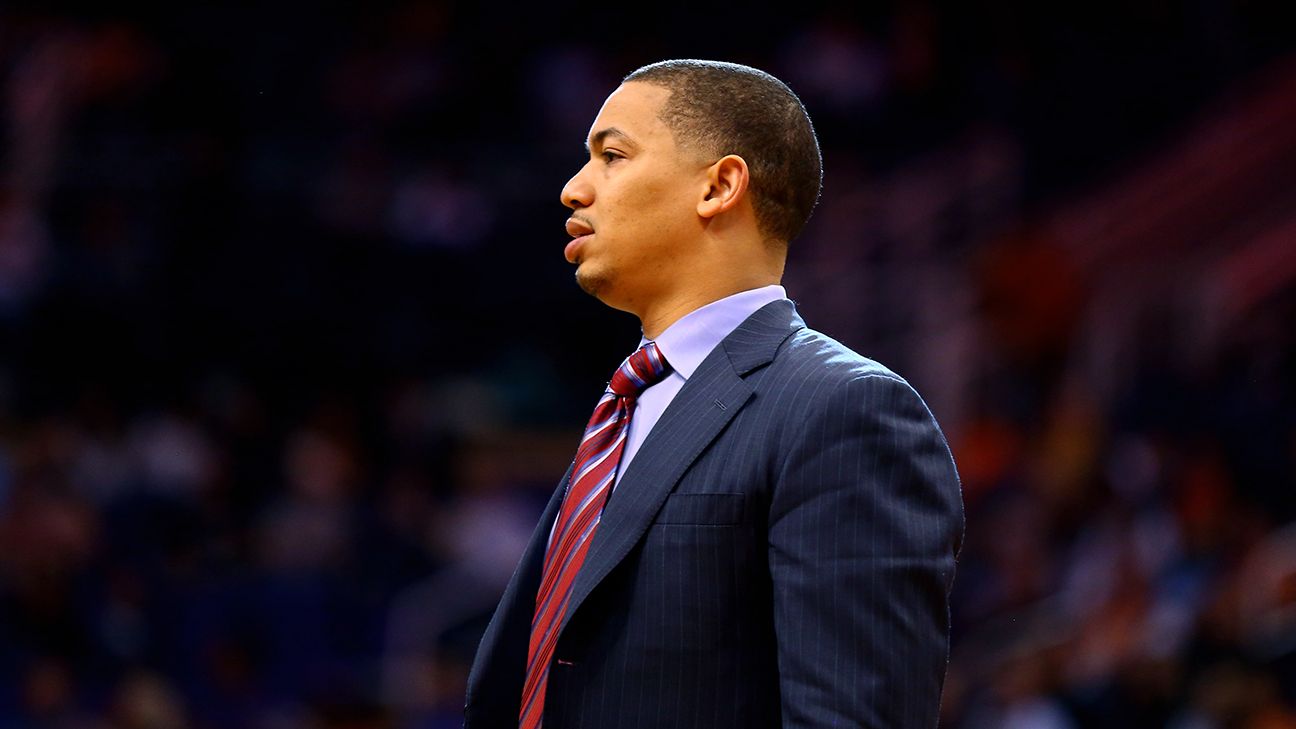 One would expect that guys like LeBron James and maybe Kevin Love know the Cleveland Cavaliers' plays the best. Turns out, it's actually Ante Zizic and Cedi Osman, head coach Tyronn Lue told Joe Vardon of Cleveland.com:
"Just with guys being down, give them an opportunity to play, get a chance to get some experience on the court," Lue said. "They're young guys, energetic, came out here early today, ran through a lot of the plays, they knew them the best, so that was a good sign."
Lue was then asked if that was terrifying. Lue responded with a laugh:
"It is. It really is, but they knew every set, so that was a good sign."
Don't take this the wrong way; Lue wasn't ripping LeBron, or Kevin Love or anybody else. He meant this as a compliment to Osman and Zizic, two guys who could see minutes soon given the Cavs' rapidly shifting rotations and the injuries toTristan Thompson and Iman Shumpert.
Osman, 6-foot-8, could see some of Shumpert's minutes, while the 7-footer Zizic could see playing time in Thompson's absence.