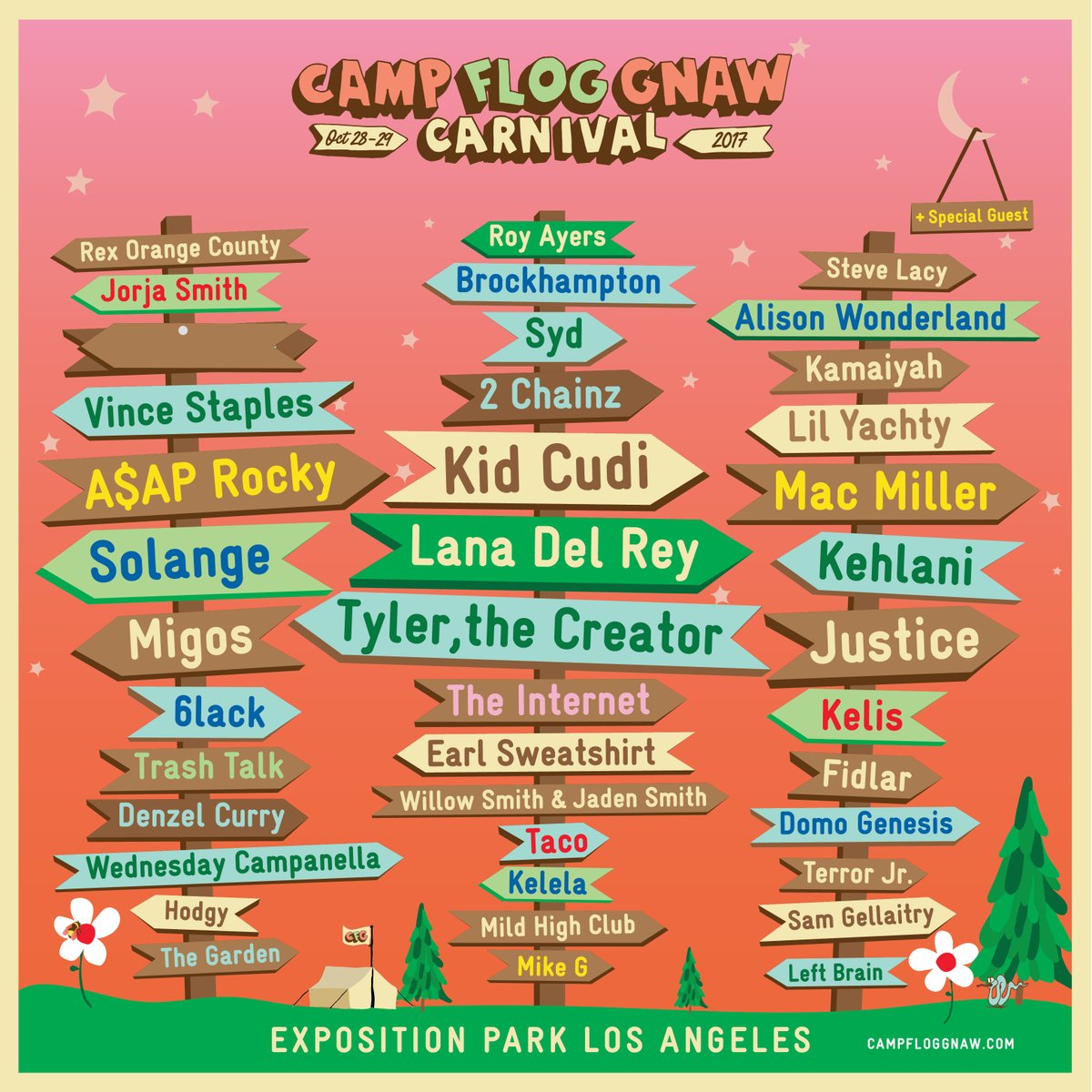 Tyler, the Creator went on social media to reveal the lineup for Camp Flog Gnaw 2017. This lineup is deep and packed full of talent.
Stand out acts like Kid Cudi, Solange, Migos, and 2 Chainz draw in the general population. However, the lesser known acts such as Domo Genesis, Syd, and 6LACK hope to have the Internet buzzing.
One thing that has the people scratching their heads is Frank Ocean isn't on the bill. Maybe Frank is getting ghost again as he's known to do. Nonetheless, fans are a bit disappointed that he's at least not in the lineup. Who knows, he may make an appearance.
The carnival will take place Oct. 28-29 at Exposition Park in Los Angeles. Tickets go on sale this Thursday (Aug. 17) at noon PST. Click here for pass information.
https://www.instagram.com/p/BXyQwtSl5hc/?hl=en&taken-by=feliciathegoat