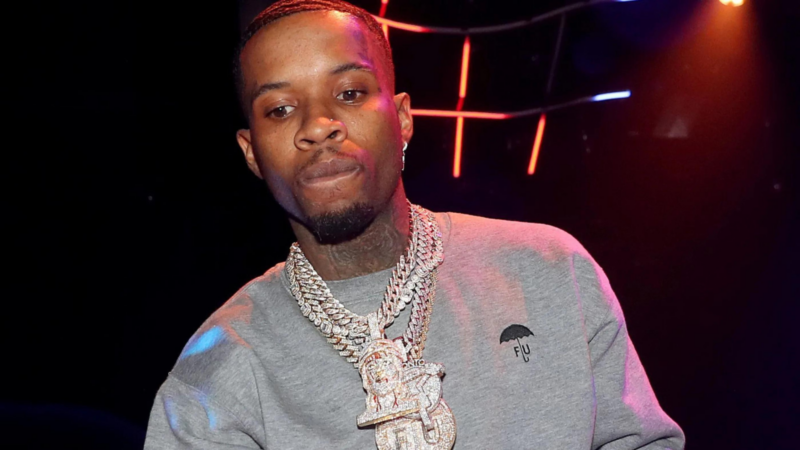 The Office of Los Angeles District Attorney has reportedly launched an investigation into an alleged altercation involving Tory Lanez and August Alsina. The Toronto native has been accused of assaulting August Alsina at the Fall Back in Love Comedy & Music Jam in Chicago last week.
"We are aware of the allegations that the defendant attacked artist August Alsina and are investigating these claims," a spokesperson for the Los Angeles District Attorney's Office told Billboard.
"The allegations are serious and will be thoroughly examined."
Hosted by Rip Michaels, August Alsina and Tory Lanez performed at the Fall Back in Love Comedy & Music Jam in Chicago, Illinois on September 16, 2022. As August Alsina was leaving the venue, he claims that he was approached by the Toronto singer and eight security guards. While approaching him, the New Orleans native claims that the singer asked him why he hadn't dapped him up earlier. August Alsina claims that he hadn't dapped him up because he was told to avoid shaking hands with other people due to health precautions. In addition, he says that he was under the impression that Tory Lanez did not like him due to prior comments that he had made. As the interaction unfolded, he claims that Tory Lanez hit him in the face unexpectedly.
"There was no fight, let's just be super clear there was no fight. I don't know why people say it's a fight, that was not a fight. He [Alsina] was sucker punched by Tory Lanez, so that's pretty much — yeah I was there," Rip Michaels told TMZ.
Immediately after the incident took place, local authorities were notified, but no arrests were made.
"30-year-old male punched in the face by a 30-year-old male after exiting a building in the 2300 block of S. Lake Shore Drive on Saturday, 11:30 p.m," the Chicago Police Department said, per VIBE.